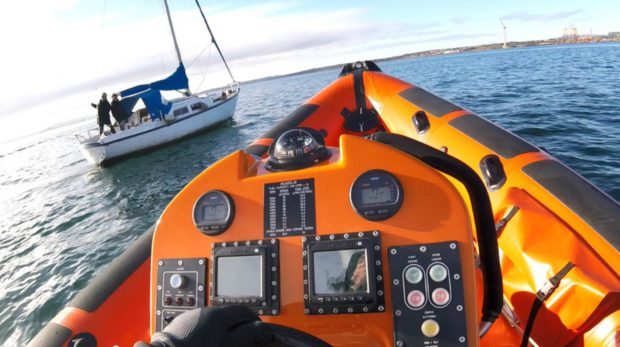 A distress signal off the coast of Methil resulted in the Kinghorn lifeboat being launched on Thursday.
The crew were paged at around 11am with the lifeboat arriving on scene within 20 minutes.
However, it emerged that the signal had inadvertently been transmitted by a sailing vessel that had purchased second-hand radio equipment with outdated identification details.
Lifeboat helmsman Scott McIlravie said: "We quickly located the vessel which had issued the call for assistance and it was established that there were no issues with the boat.
"We understand that the radio equipment on board had been purchased second hand but the records for the unique identification number associated with the radio did not appear to have been updated with the coastguard.
"This meant we were initially searching for a vessel with a different name.
"We would recommend that you make sure that you notify the Coastguard of a change of vessel ownership, name or other pertinent details."