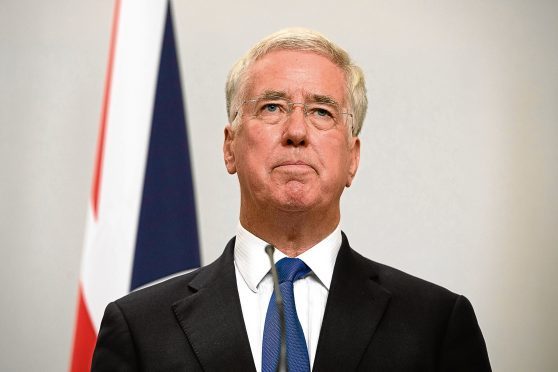 The future of Leuchars as the Army's main base in Scotland has been thrown into doubt following the Defence Secretary's resignation.
Sir Michael Fallon, who grew up in Perthshire and Fife, quit his front bench post on Wednesday after admitting his personal behaviour had "fallen short".
Earlier this year, he told The Courier he wanted Leuchars to be the Army's Scottish hub.
The former St Andrews student's knowledge of the area was seen as instrumental in Leuchars emerging as the first choice to be Scotland's premier barracks.
It is feared Sir Michael's successor will not have the same appreciation of the former RAF base.
Stephen Gethins, the North East Fife MP for the SNP, said: "It is vital that we continue to make the case for investment at Leuchars, as one of the best resources that the Ministry of Defence has.
"It is also important that any investment ensures that Leuchars is a family-friendly base that serves as integral part of the community."
Willie Rennie, the Scottish Liberal Democrat leader, said: "Regardless of who the Defence Secretary is, it is essential that significant investment comes to Leuchars and that it maintains its place at the centre of the military's plans going forward.
"Leuchars has the potential to be the major focus for the army in the whole of Scotland, bringing the Black Watch 3 Scots home to its traditional recruiting grounds as well as offering a home for other Scottish Battalions."