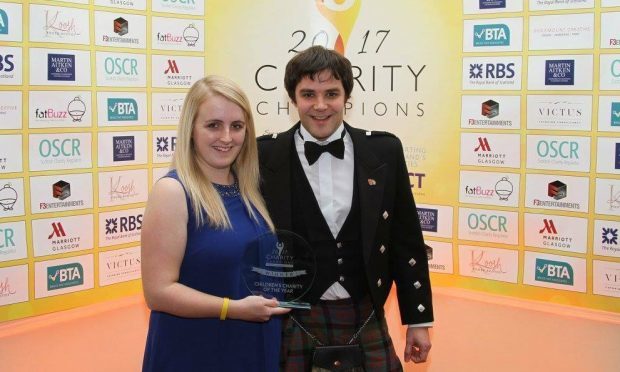 Fife-based LoveOliver has been named Scotland's children's charity of the year.
The cause, launched by the parents of baby Oliver Gill after he died of a rare form of cancer in 2010, supports children fighting the disease across Scotland.
It also funds research by a PhD student into childhood cancer.
Oliver's parents Andy and Jennifer, of Leven, collected their prize at the third annual Charity Champions Awards which were presented in Glasgow.
With the help of a legion of supporters, the charity has raised almost £450,000 since it began in January 2011.