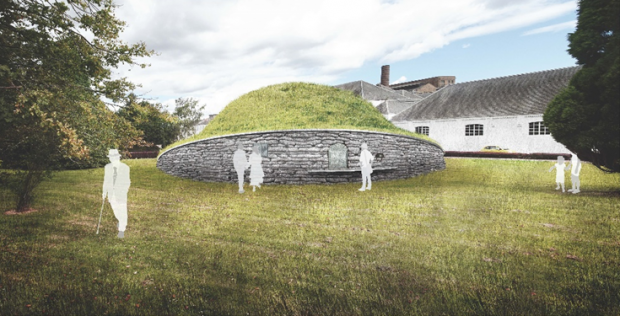 A Guardbridge community group has bid for funding to create a stunning war memorial.
It will commemorate the end of the First World War and honour the village's Victoria Cross hero David Finlay.
https://www.facebook.com/bill.f.wilson/videos/10156186765953690/
Guardbridge Community Development Trust hopes others will get behind its bid to the Aviva Community Fund and vote for the project to obtain £25,000 to establish the memorial.
The current tribute to the area's heroes has been described as  a "cobbled-together" monument stone in an "out of the way park". There is another small tribute plinth to Mr Finlay.
A unique, interactive memorial, designed by local resident  James Bradley, in the shape of a large First World War helmet with a trench wall is envisaged, featuring name plaques with a QR code against each, which can be scanned to give background to the individuals.
Trust chairman Bill Wilson said: "We feel that the installation would bring a focal point for the community remembrance of both wars, could involve the local schoolchildren and 'lest we forget' bring history alive.
"In essence it would preserve and enhance the village's past in order to promote the future."
The trust has asked the University of St Andrews, which now owns the local paper mill, to use a piece of land it owns as the location for the new memorial.
Anyone wishing to show their support can do so by visiting https://community-fund.aviva.co.uk/voting/project/view/17-1305