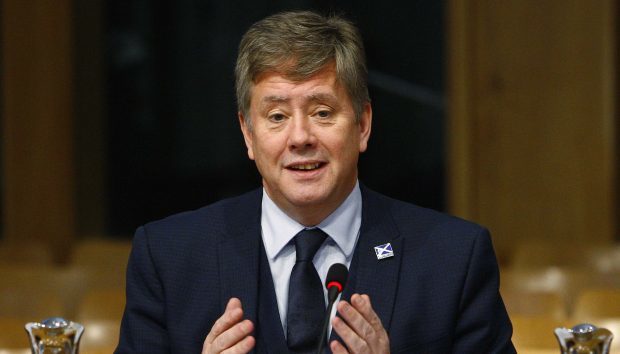 The Scottish Government has pledged to "pull out all the stops" to secure a future for BiFab and its workforce following the crisis-hit Fife firm's troubles this week.
Up to 1,400 direct and indirect jobs are on the line at the engineering company's yards in Methil, Burntisland and Arnish, with unions and management again locked in talks yesterday as efforts to stave off administration continue.
But while "disputed payments" between parties in the private sector have been blamed for the current situation, economy secretary Keith Brown confirmed it is in the Scottish Government's interests to try and ensure a positive outcome with the reputation of the country's renewable sector at stake.
Speaking in response to a question raised by Kirkcaldy MSP David Torrance on BiFab's plight at Holyrood, Mr Brown said: "Discussions are ongoing with the Scottish Government, Scottish Enterprise and the company, and this government is fully exploring all options available to save the company and the jobs which depend on it.
"The Scottish Government and Scottish Enterprise are continuing these discussions and we're encouraging all parties to work constructively to find a solution.
"I do appreciate that this is a very concerning time for the workforce, but this government is committed to doing everything we can to find a positive solution to this situation.
"We want to see a solution at BiFab and ensure that Scottish engineering and manufacturing are central to the supply chain for the renewable energy sector and for oil and gas going forward."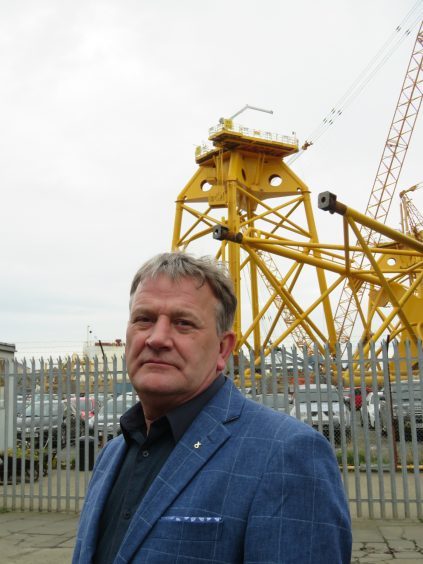 Unions have claimed the engineering firm's financial difficulties are a direct result of the main Dutch-owned contractor, Seaway Heavy Lifting (SHL), not paying the company for contract work already completed, with Unite Scottish Secretary Pat Rafftery stating BiFab is being "held to ransom".
With that in mind, Green MSP Mark Ruskell urged ministers to provide assistance to the renewable energy company in taking up SHL's offer "to support BiFab's workforce" – and include dialogue with the Dutch government.
"It's not in the renewable industry sector's interest for BiFab to go into administration," he said.
"Therefore, all angles need to be covered in attempts to safeguard these valuable jobs in Fife and in other parts of Scotland."
Mr Brown said there were no immediate plans for any discussions with the Dutch government, but acknowledged that SHL were "central to the contract" itself.
"There has been some movement in terms of the willingness of different partners to try and come to a solution," Mr Brown added.
Labour Mid Scotland and Fife MSP Claire Baker and Tory Mid Scotland and Fife MSP Alexander Stewart both raised the notion that delays in payments had contributed to BiFab's cash-flow problems, but Mr Brown suggested it was "disputed" payments that are more at the heart of it.
SNP Mid Fife and Glenrothes MSP Jenny Gilruth went on to ask if any consideration had been given to setting up a taskforce in response to the current situation.
However, while such groups have sadly been needed in Fife in the last few years, Mr Brown replied: "I think at this stage our focus is on making sure the company stays viable and the jobs stay in place and we have all the resources and the different parties available to do that."