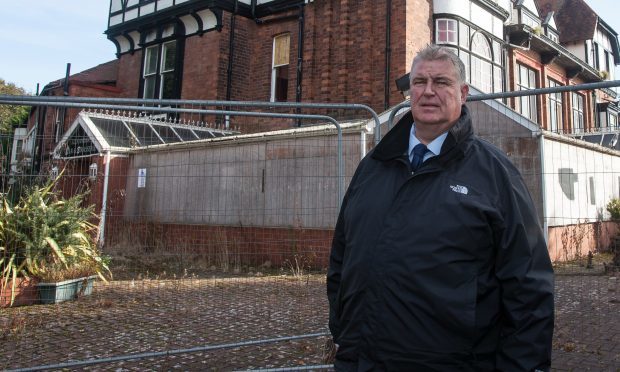 A Fife councillor has said he is deeply ashamed after being caught using a mobile phone while driving.
Labour councillor Colin Davidson was fined £100 and received three penalty points on his licence when he was stopped near his Lundin Links home in 2015, two years before he was elected.
Mr Davidson, who represents Leven, Kennoway and Largo, revealed his shame as police hammered home the potentially horrific consequences of driving while on the phone.
He has now offered to help officers with any campaign aimed at eradicating mobile phone use among drivers.
"I was caught while using my phone," he said.
"I was punished with a fine and it turns out it would have been cheaper for me to install Bluetooth in my car to allow me to talk hands free.
"I'm deeply ashamed of what I did, particularly when you see the impact it can have on people's lives."
He added: "I'm happy to be named and shamed if it forms part of a wider campaign to help prevent tragedy through phone use."
Mr Davidson, vice-convener of Levenmouth area committee, was responding to police comments about the danger of using a phone behind the wheel.
Inspector Tom Brown said education was key in ensuring the practice became unacceptable, just as had happened with drink driving.
"Everybody has a social responsibility," he said.
"If you are a passenger in a car and the driver is on a mobile phone, you need to tell them. If you're in another car at a junction and see somebody you should make it known.
"A change in legislation isn't always the answer. It's education that's key."
Mr Brown added: "It's not just a police message we have to get out.
"The public, the media, everybody has a duty to get the message out."