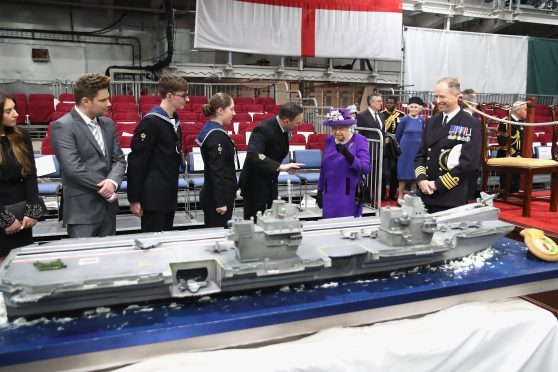 Scots bakers have crafted an incredible 8ft replica of the UK's biggest ever warship, built in Fife, on the day it officially joins the Royal Navy.
The monarch herself, accompanied by the Princess Royal, arrived on board the HMS Queen Elizabeth at Portsmouth Naval Base for the vessel's commissioning ceremony on Thursday.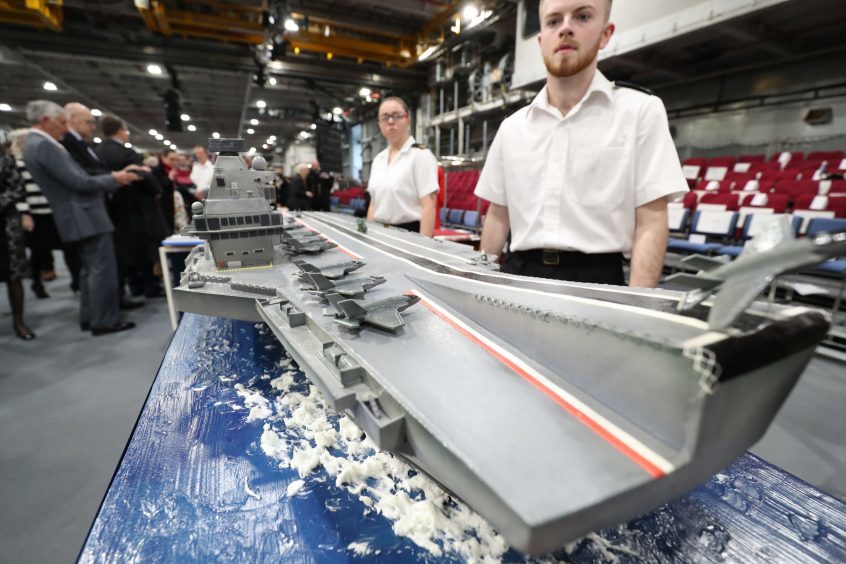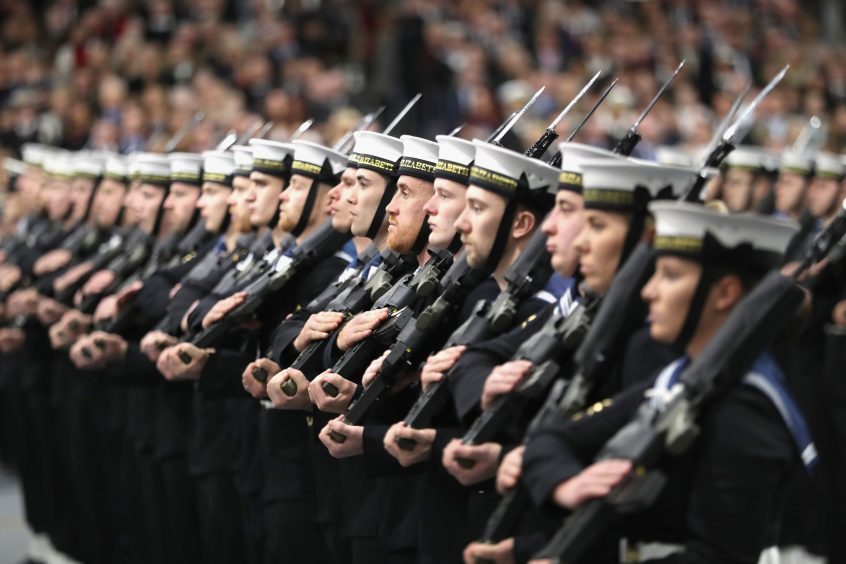 And a magnificent cake replica of the £3 billion ship was created by an Edinburgh-based baker especially for the occasion.
3D Cakes said it was "over the moon" after staff, including owner and lead designer  David Duncan, met the Queen during the ceremony.
The cake took 100 hours to complete and 10 hours to transport to Portsmouth.
Weighing in at 65,000 tonnes and manned by a crew of around 700 personnel, the HMS Queen Elizabeth is the largest and most powerful ship ever produced for the Royal Navy.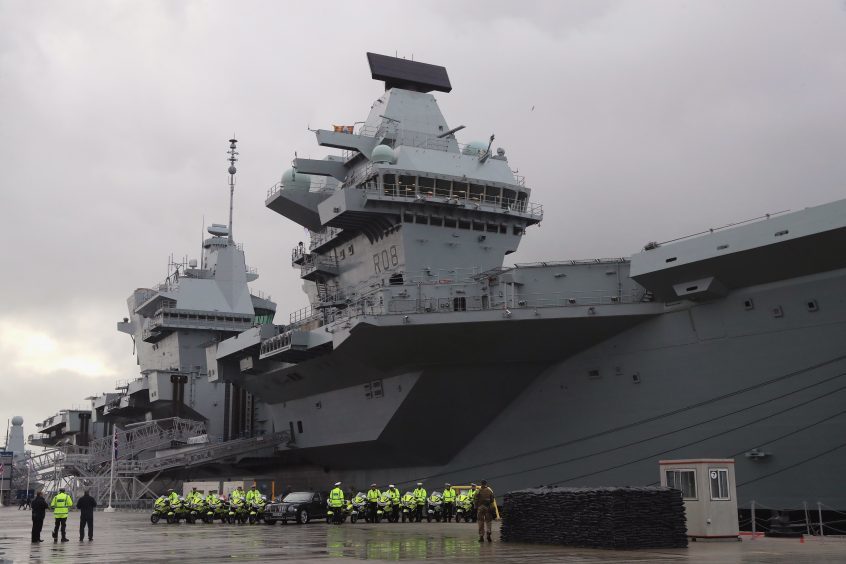 Today's ceremony officially welcomed the ship into the Royal Navy Fleet.