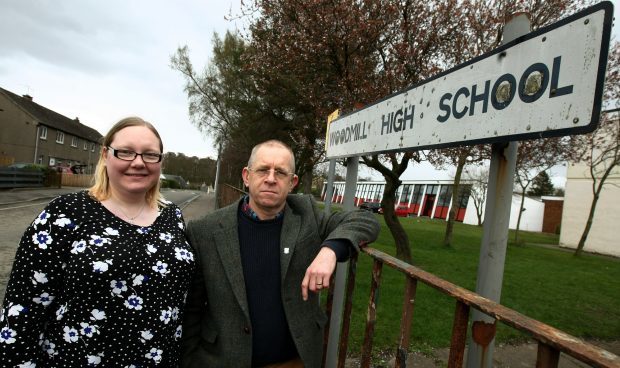 More than 300 west Fife parents have signed a petition calling for much-needed new high schools in the area.
The petition, started by Liberal Democrat councillor James Calder, has been drawn to the attention of education secretary John Swinney amid calls for Scottish Government funding for schools in and around Dunfermline.
The move emerged as it was revealed Fife Council officers are in almost daily contact with Holyrood officials over the issue.
The council has set aside £50 million in its capital budget for secondary schools in west Fife in the hope the Scottish Government will provide the remaining £100 million needed.
Councillor Kathleen Leslie, Fife's Conservative group education spokesperson, said the new schools to replace Dunfermline and Queen Anne high schools were fantastic and that pupils attending Woodmill, St Columba's and Inverkeithing deserved the same.
"Inverkeithing soaks up money to keep it wind and watertight," she said.
"Even with continuous repair, there is almost always a leak with a bucket underneath, toilets are cold and dark and classrooms are too cold in winter and too hot in summer," she said.
She claimed some of the toilets at Woodmill and St Columba's were inaccessible to wheelchair users.
The creation of 55,000 new houses in Dunfermline since 2001 means the schools are now at or over capacity and 70 pupils in the Woodmill catchment will be unable to attend their local school next year.
A further 12,000 homes are expected to be built in the next decade.
"I would ask the administration to move its plans forward and provide us with regular reports," Ms Leslie said.
The council's education convener, Fay Sinclair, agreed there was a need for new schools in west Fife.
"Levenmouth, Dunfermline, Queen Anne, Auchmuty, Waid and Windmill are fantastic examples of what we can achieve here in Fife," she said.
"Of course I would like to see similar facilities in Dunfermline and west Fife."
The SNP councillor said the £50 million on the table from the local authority meant they were now in a position to approach the Scottish Government for more funding.
Ms Sinclair was backed by deputy education convener Helen Law (Labour), who said: "This is an ongoing piece of work.
"We've been discussing this for a number of years and assurances I've have had from officers are they are almost in daily contact with the Scottish Government."