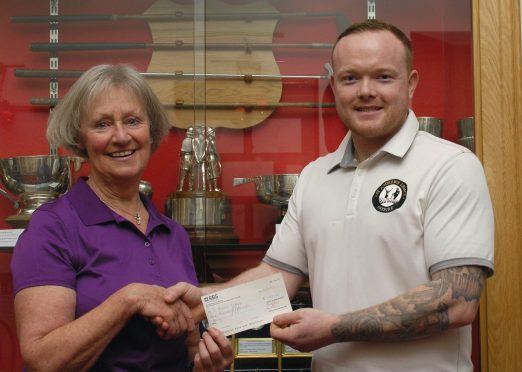 Crail Golfing Society has presented a £1000 cheque to St Andrews Legacy – a charity that helps ill and injured military veterans towards recovery through golf.
The cheque was accepted by St Andrews Legacy participant David Gilles, a former Royal Highland Fusilier from Glasgow, who was severely injured in 2013 by a blast from an improvised explosive device in Afghanistan that killed three of his colleagues.
David said: "I was in a wheelchair for six months and then on crutches for another year. St Andrews Legacy encouraged me to take up golf and I am now a member of a society that travels and plays all over Scotland."
St Andrews Legacy participants were able to play at Crail using specially adapted carts called SoloRiders, which enable players with mobility issues to continue with the game.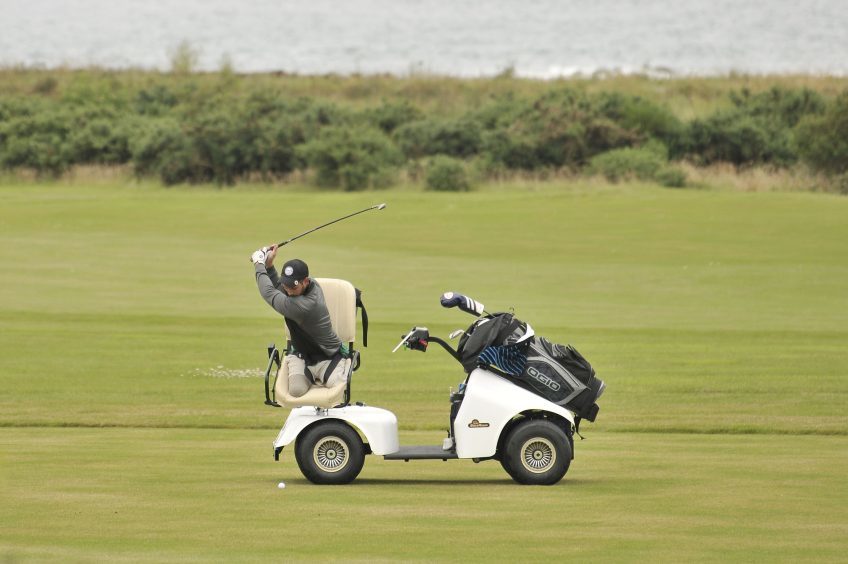 Two SoloRiders are available for use on either the Tom Morris-designed Balcomie Links or Craighead Links, Gil Hanse's contemporary classic.
Crail Golfing Society captain Pam Smith, who is entering her second year as captain of the seventh oldest club in the world, said: "Going for a game of golf might not sound like much, but it can be life-changing; St Andrews Legacy saw this was needed and we are thrilled to be involved in something that makes a difference."
St Andrews Legacy founder Graham Proctor thanked Crail members and visitors for their help and good will.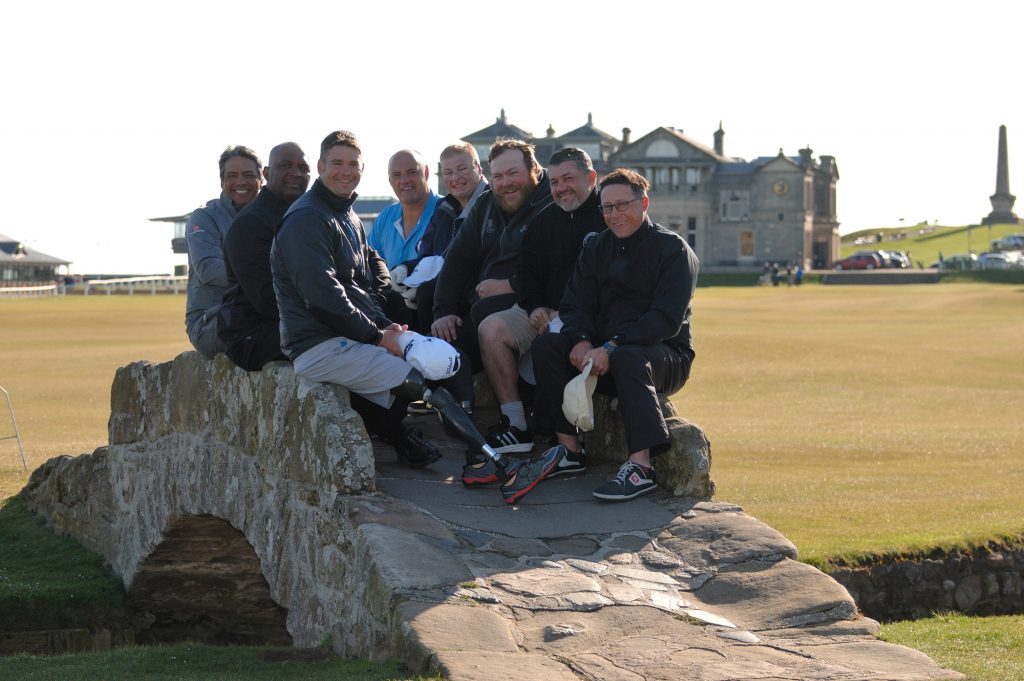 He said: "We host three week-long events each year for serving or retired personnel from the UK, Canada, Australia and the USA – Crail is always our first port of call.
"The club has supported our desire to make golf truly accessible for veterans and now anyone facing physical challenges and looking to play the game again has the freedom to get back out there."