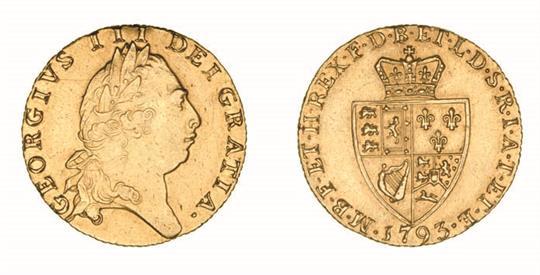 Rare coins worth thousands of pounds were stolen from a house in Fife by men posing as collectors.
The haul of around 15 coins included a $20 gold coin from 1883, an 1887 £5 gold coin and a George III spade guinea dated 1793.
The collection is estimated to be worth a high four figure sum and its theft has left its owner distraught.
Two men posing as potential buyers visited the owner's home in St Andrews on Friday, December 22.
After they left the address in Churchill Crescent at around 3pm, the coins were found to be missing.
Police have appealed for help in tracing the two suspected thieves.
Constable Paddy Paterson, of St Andrews Police Station, said: "This is a despicable act and an appalling crime which has left the owner devastated.
"I would ask anyone who recognises the coins or who has information about their current whereabouts contact police as soon as possible.
"Equally, anyone who recognises the description of the men or who saw any suspicious behaviour in the area around the time of the theft is asked to contact us immediately."
One of the men spoke with an Irish accent and the other, who was balding and reckoned to be in his 50s, a Scottish accent.
Both were described as of medium to heavy build and white.
St Andrews Police Station can be contacted by dialling 101.