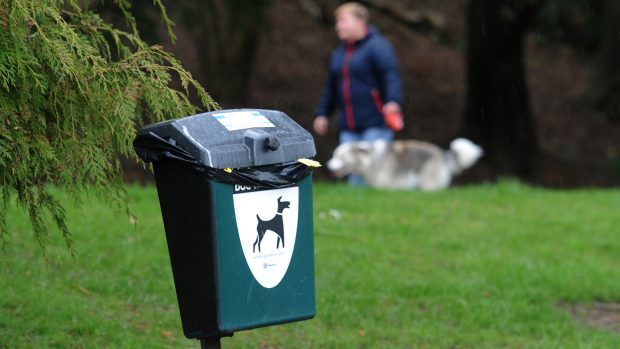 They may have conquered the world of cricket 33 years ago but a Fife club is now facing one of its biggest battles as it takes on local dog owners.
Robbie Birrell, president of Freuchie Cricket Club, says members are at the end of their tether over the abundance of dog fouling taking place on their pitch.
He is now calling on owners to play the game and pick up after their pets.
It follows an incident at the weekend when a player for a local football team, which had leased the pitch from the cricket club, slid through a deposit of dog muck and was left with a splattered face.
Mr Birrell said the mishap was embarrassing for the club and the latest frustration in an ongoing battle with local pet owners.
"It's a big problem and it is steadily getting worse," he said.
"The owners are to blame – it's not the dogs' fault – and it's not just happening at the park, but all around Freuchie.
"This has been happening for a long time now and it has come to the point where we are having to do a recce before we can cut the grass."
The dirty business is a far cry from Freuchie Cricket Club's finest hour, when in 1985 the side, supported by almost the entire population of the village, was crowned National Village Champions at the famous Lord's ground in London.
The club remains at the centre of local life, operating two teams and a junior section from its premises at Muir Road.
Given its prominence in the community, Mr Birrell said he had hoped members of the public would step up to prevent dog fouling at its pitch.
"It seems people are getting to the park and immediately letting their dogs off the lead," he added.
"They're going off and doing their business and because it's dark the owners are not able to see where they're going.
"Umpteen times we've put notices up on Facebook but it just keeps on happening.
"We're fed up with this."
The Dog Fouling (Scotland) Act 2003 makes it illegal to fail to pick up after a pet. In 2016 the fixed penalty was increased to £80.