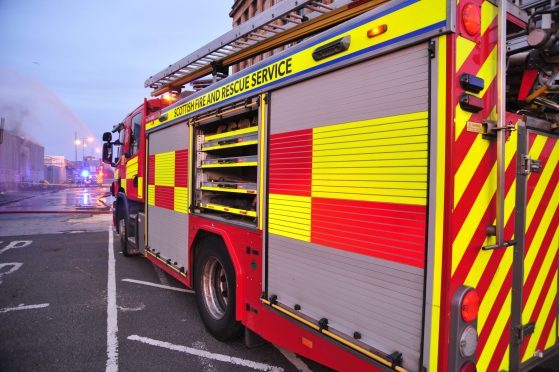 Firefighters were called to a blaze which broke out at a house in Dunfermline in the early hours of Sunday morning.
Three crews from Dunfermline Fire Station were called to a property in Islay Road at around 2.20am after reports of a fire within a two-storey detached house.
A spokesperson for the Scottish Fire and Rescue Service said six breathing apparatus sets and two high pressure hose reels were used in extinguishing the blaze.
The initial report made to emergency services suggested there may have been people inside the house, but everyone was accounted for when fire service personnel arrived on scene.
It is understood the fire may have broken out on the landing at the top of the house's stairs, although a full investigation will be carried out.