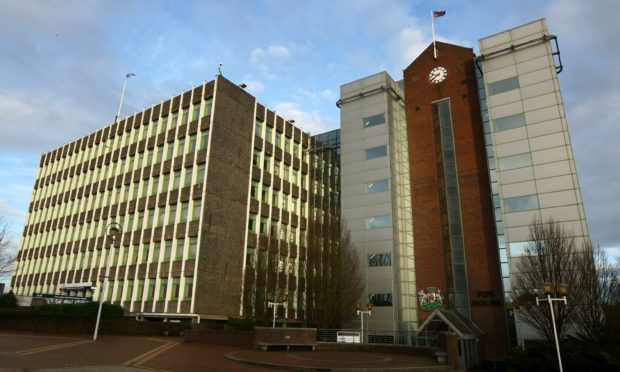 A council tax rise and more cuts are on the cards in Fife over the coming year after it emerged the region needs to save nearly £29 million to balance the books.
Political groups in the Kingdom have been told to come up with plans to plug the gap ahead of Fife Council's all important budget setting meeting in February, after council officers outlined a number of options which might help meet the estimated £28.8 million budget reduction required in 2018/19.
The joint Labour/SNP administration has confirmed it has put its budget meeting back a fortnight to February 22 to allow further time, although Fife has to formally respond to the Scottish Government's provisional allocations in writing by no later than January 26.
With Holyrood not expected to rubber-stamp its budget until mid-February, The Courier understands Fife's response to the local government finance settlement – which states Fife will receive just under £616 million for its 2018/19 revenue budget – will be in "general terms", but the region will almost certainly take up the opportunity to net more revenue by implementing a council tax increase from April.
Just shy of £5 million could be generated by a 3% council tax hike, according to the latest figures, while council officials are also working to the assumption that rents will have to go up by the rate of inflation plus 1% — which means a 4.9% rental increase for tenants can be anticipated.
The bleak picture has been outlined to councillors on Fife's policy and co-ordination committee, and the region's political parties now only have a few short weeks to get their heads around the figures.
"We've been told the size of the gap we have to close and we're jointly looking at a range of options to do that, including a possible council tax rise," Fife Council co-leader David Ross commented.
"We're in a difficult financial position and we're doing our best to find our way through that."
In a report to committee by finance director Eileen Rowand, councillors were told that Fife's headline grant reduction from last year will in effect be £10.8 million after allowing for new burdens such as the Carers (Scotland) Act 2016 and the expansion of early years education and childcare provision.
Committee members were also warned about the "significant risk" posed to the council by the ability of Fife's health and social care partnership to redesign services and deal with increasing demand.
With a risk share agreement in place between the partner bodies, Fife Council is therefore liable for part of any overspend incurred by the integration joint board (IJB) – and that figure is currently projected to be around the £12 million mark.
Co-leader David Alexander noted what he described as a "challenging" picture and hopes the health and social care situation will be alleviated.
"We have to get on top of the IJB, without a shadow of a doubt," he said.
"We're all – councils, health boards – becoming more efficient, but these efficiencies are getting eaten up by budget cuts and increasing demands."