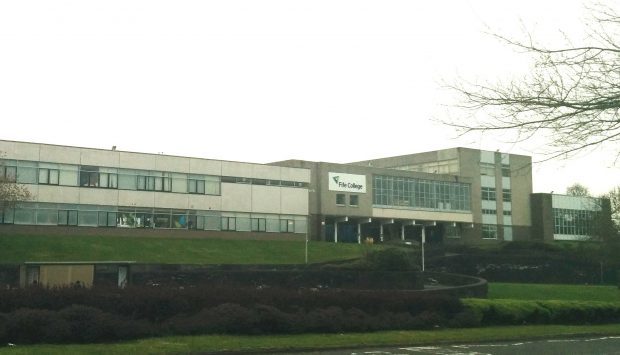 A "super campus" combining Fife College and two west Fife secondary schools has been mooted as a solution to over-capacity issues in the area.
Discussions are ongoing about the possibility of striking a deal which would see St Columba's and Woodmill high schools rebuilt on the same site as a new college in eastern Dunfermline.
While a merger could be viewed as a cost-effective way to secure a much-needed new college and schools, concern has been expressed it would result in students and pupils being "sold short".
Labour MSP Alex Rowley said it would be unacceptable if plans for a £90 million state-of-the-art college campus and three brand new secondary schools were ditched in favour of the combined solution.
Mr Rowley, who this week accused the Scottish Government of backtracking on a commitment to fund a new college in Dunfermline's Dunlin Drive, claimed talks were happening behind closed doors and criticised a lack of transparency.
"I fear that for financial reasons the idea of a 'super campus' for the two Dunfermline high schools and a replacement college is being looked at as the only game in town," he said.
"This would not be acceptable and parents, pupils, students, past, present and future must be engaged in a discussion about what is the best way forward.
"I am also very concerned that the officials of Fife and the Scottish Government have become so fixated with the 'super campus' that a replacement for Inverkeithing High School has completely slipped off the agenda.
"This also would not be acceptable."
Fife Council's head of education Shelagh McLean insisted the local authority is considering all available options to address the condition, suitability and capacity issues in Dunfermline and south west Fife to determine their feasibility.
"The Fife Council Approved Capital Investment Plan 2017-26 includes £141.92m for education and children's services," she said.
"Fife Council committed to continuing the significant investment programmes in new schools as well as in maintaining and improving our existing schools.
"More specifically, this plan includes an ambitious new-build programme with priorities focusing on Inverkeithing, Woodmill, St Columba's, Glenwood and Glenrothes high schools, for which Fife Council has allocated £50m of its own capital funding."
A Scottish Government spokesperson added: "The Scottish Futures Trust is working with the local authority, education officials and the further education sector to support all viable options to ensure the best possible education facilities in Fife."