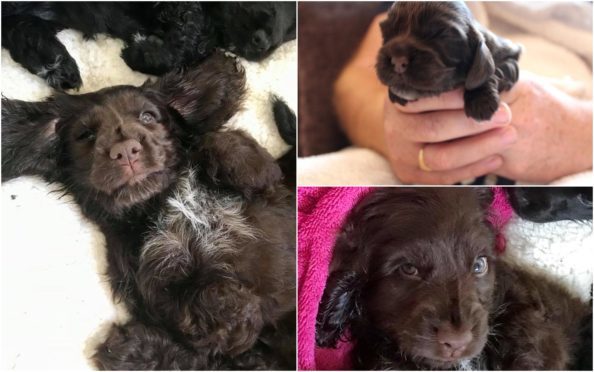 A Fife dog breeder has spoken of her heartbreak after one of her puppies was kicked to death.
Yvonne Hannah has appealed for the public's help in tracing a man who is believed to have fatally injured the five-month-old Cocker Spaniel called Poppy.
"I do hope the message stops another dog from meeting this fate," she said.
Mrs Hannah described Poppy as an "adorable little girl only finding her way in the world".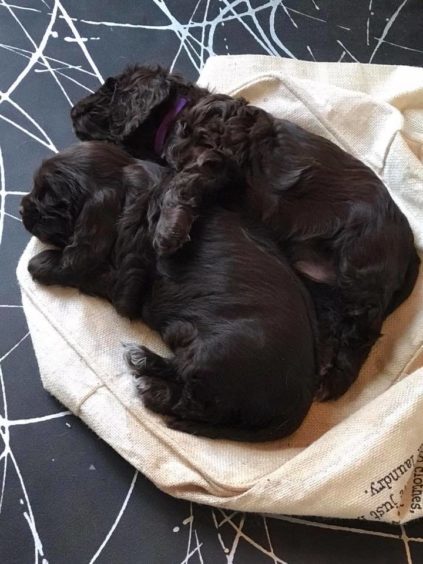 Poppy's owner, who has not been named, was walking the pup in the Linburn Road area of Dunfermline last Wednesday afternoon when he crossed paths with a man wearing a black jacket who was walking a black dog, believed to be a labrador.
Mrs Hannah said: "He bent down to clean up after her, and in the next moment he heard her screaming.
"He ran over to her and at the same time a man wearing a black jacket and walking a black lab was seen walking quickly away.
"The dog was in shock and had suffered blunt forced trauma resulting in an internal bleed in her lungs.
"He must have kicked her as there was no-one else around and nothing else to cause such injuries.
"If anyone does know who this could be please report them. Poppy died from internal injuries as a result of his actions."
She said Poppy was on an extendable lead at the time.
"She must have ran over to greet or sniff at his dog," she added.
Mrs Hannah, who is a member of the Kennel Club, describes herself as a hobby breeder.
"This is our first litter so all the more heartbreaking," she said.
"As the person who bred her we were shocked to the core to hear about what had happened to her, only days before she turned six months old.
"We kept one of her sisters from the litter so we felt it very strongly since we have a Cocker spaniel pup of the same age."
She added: "Someone who is capable of kicking a five month old puppy could have tendencies that are terrifying."
Police Scotland said it had not yet received any reports about the incident.
Scottish SPCA deputy chief superintendent Tom Gatherer said: "We have not been alerted to any incidents of this nature in Dunfermline.
"We urge anyone concerned about the welfare of any animal to contact our animal helpline on 03000 999 999."