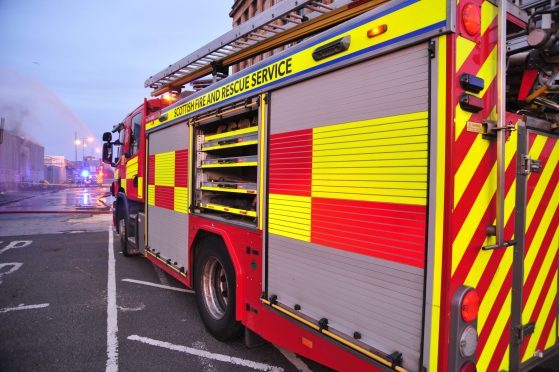 A Fife fire chief has backed a move toward crew members being first to respond when someone suffers a cardiac arrest.
Under a shake-up of the Scottish Fire and Rescue Service, fire fighters will be trained to use life-saving defibrillators and could be first on the scene in the case of a medical emergency.
Station manager Steven Michie, who is service delivery manager for north east Fife, said crews were keen to see the scheme rolled out.
"It's something that the chief and board, and our staff, feel quite strongly about," said Mr Michie.
"If we've got a piece of lifesaving equipment on our appliance and we're the closest, then just send us."
"It is recognised that early access to a defibrillator in the case of cardiac arrest increases the chance of survival, so it can only be a good thing."
Community defibrillators have been made available in communities across Scotland, with support from the Scottish Ambulance Service and British Heart Foundation.
In Fife, the East Neuk First Responders have been working to improve survival rates by installing public access defibrillators in the area's remote villages.
Mr Michie said enabling fire fighters to respond to emergencies would benefit communities across Scotland.
"The more rural the community, the more distance the emergency services have to travel," he added.
Councillor Tim Brett said fire appliances were already equipped with defibrillators and it made sense for fire fighters to respond if they were closer than the nearest ambulance.
He said: "Some people might say that's a weakness in the ambulance service, but I wouldn't say that."
The Taybridgehead councillor continued: "The fire service are all properly trained and if we had an issue in Tayport the fire service might be able to get there more quickly."
However, there was a word of caution from Councillor Margaret Kennedy.
Mrs Kennedy, who represents the Cupar ward, said arrangements for deploying fire appliances in such circumstances would need to be looked at in more detail.
"There are too many unknowns," she said.
"If they get sent out on a medical emergency, then what happens if there's a fire?"