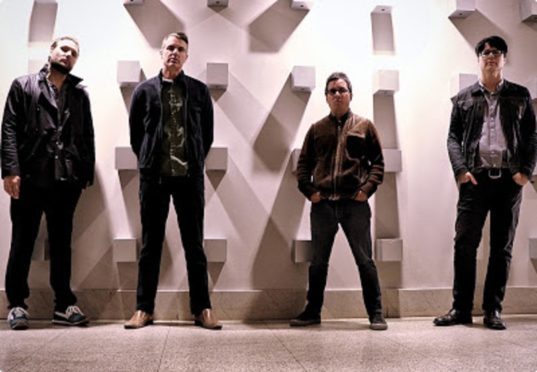 A Texas-based band who have close ties to Fife are hoping to play their first gig in the Kingdom this year.
Motorcade, who hail from Dallas, have just released their debut self-titled album and are hoping to break new ground in the UK.
But it has emerged that Fife is where a large part of their heart lies, as the drummer is married to a local lass from Glenrothes.
Jeff Ryan, who plays drums, married his teenage sweetheart Karen in the summer of 1997 in Texas and they had their blessing at Leslie Baptist Church the following year.
Now the couple, who now live in the US, want the band's first gig back in the UK to be staged somewhere in the Kingdom.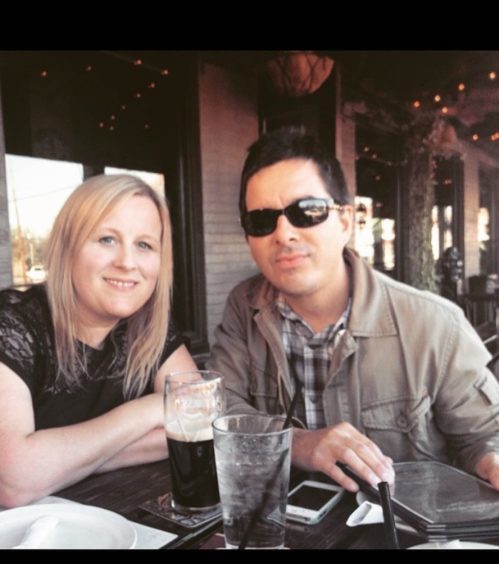 Tipped for big things in the States, the band hope to win over fans here with their music, which draws on influences similar to the likes of Depeche Mode, New Order, Echo and The Bunnymen and The Jesus and Mary Chain.
And with band members having previous experience playing or recording with some well-known names, such as St Vincent and The War on Drugs, they are sure Fife fans will enjoy their sound.
Jeff explained: "Both Karen and I love Fife, and feel it is the ideal place to play a gig as it's a place very close to our hearts.
"Fife also has a great creative community, especially with the likes of King Creosote and the legendary Skids and we just can't wait to get across there.
"It's our spiritual home, and the rest of the band are pining to get over and experience the Fife creative side for themselves.
"The Kingdom is the place to be and 2018 is the year to do it."
Motorcade consist of Andrew Huffstetler (voice), James Henderson (guitar, keyboards, voice), John Dufilho (bass, voice), and Jeff Ryan (drums).
The self-titled album has a very British feel and was released at the end of January on Idol Records.