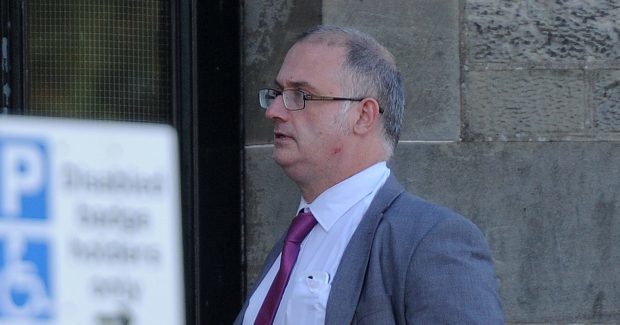 A paedophile doctor has been struck from the medical register.
A tribunal has ruled Kirkcaldy GP Calum MacGlone's "disgusting and depraved" behaviour undermined public confidence in the medical profession and brought it into disrepute.
It said a finding of impairment was necessary on the grounds of public protection.
MacGlone, who ran a single-handed practice at Kirkcaldy Health Centre and worked out-of-hours sessions for the emergency service, was jailed for four years and placed on the sex offenders register for life when he appeared in court in October.
He had admitted downloading child abuse images of the most severe kind over seven weeks in 2016, although Sheriff Grant McCulloch was told he had confessed to engaging in his sick conduct for many years.
The sheriff, who branded MacGlone "disgusting and depraved" said the likelihood of him reoffending was very high and the level of risk he presented could not be appropriately monitored in the community.
Concerns about the GP were first raised with the GMC on November 18 2016 when NHS Fife was made aware of a police investigation.
Police Scotland had been alerted by Scotland Yard that images of children had been streamed from a website to an IP address in Fife and traced to MacGlone's address.
Analysis of his laptop uncovered 22 images of children, 10 of which were in the most serious category.