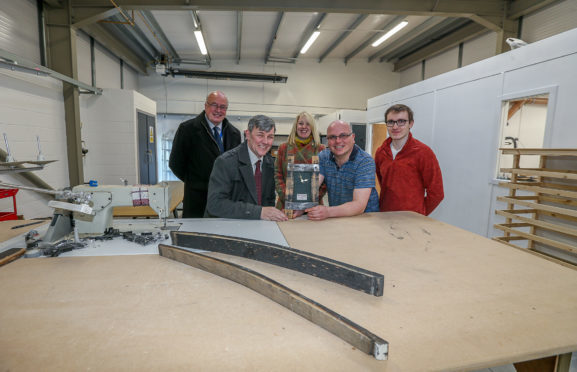 The opening of new businesses in Glenrothes prove the town is fighting back in the battle for jobs, it has been claimed.
Seven new units have already been filled after recently being opened at the expanding Queensway Industrial Estate.
It comes against a backdrop of large-scale redundancies in the town in recent years, with a special task force having been assembled to help boost local employment opportunities.
However, hailing efforts to encourage new firms to locate to Glenrothes, councillor Altany Craik, Fife Council's economy convener, welcomed the ongoing efforts to breathe new life into the town through what is happening at the Queensway.
He commented: "These units, which are fully occupied already, are offering great opportunities for smaller, local businesses to locate in modern purpose-built premises.
"Units like these are so important to the local economy, and local jobs. There is a lot happening at Queensway, and Fife Council's regeneration efforts here have been speeded-up by support from Fife Task Force.
"This project has been completed on-time and on-budget. Further work to clear empty, run-down properties in the area to make way for new development is also under way."
Regeneration of the Queensway Industrial Estate has been a priority following the collapse of Tullis Russell and large-scale redundancies at window manufacturer Velux in recent years.
In a further jobs blow, one of Glenrothes largest retailers, Dunnes Stores, announced earlier this month that it was to close its Kingdom Centre outlet in March.
However, the establishment of the Fife Task Force, backed by both Fife Council and the Scottish Government, has attempted to turn the tide of bad news.
One of the occupiers of the new units, Kevin Fleming, said that the new premises would allow his business, Little Thistle Gift Shop, to grow.
"We're really well-positioned for future growth here," he said.
"We've invested in new equipment and we hope to expand the workforce too."