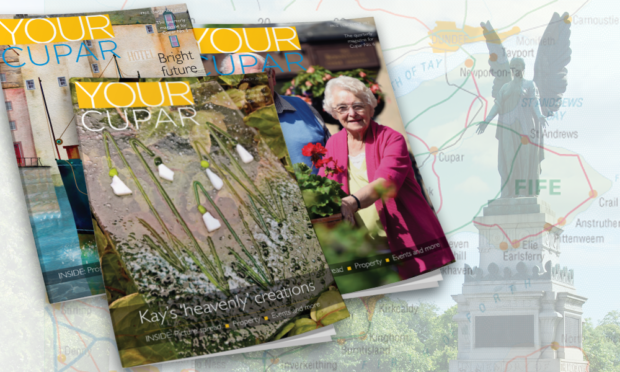 YOUR Cupar  – the magazine from DC Thomson celebrating what's happening in the Fife town – is out this week.
This is the seventh issue of the popular free magazine which will be posted through 5,000 homes during the first week of March.
Our snowdrop-themed front cover features a beautiful glass creation by talented Fife artist Kay Anderson of Shed Heaven to celebrate the arrival of spring. Kay's work is also featured in the centre spread ahead of her appearance at Open North Studios Fife in early May.
Take a look inside by visiting the digital version of YOUR Cupar now.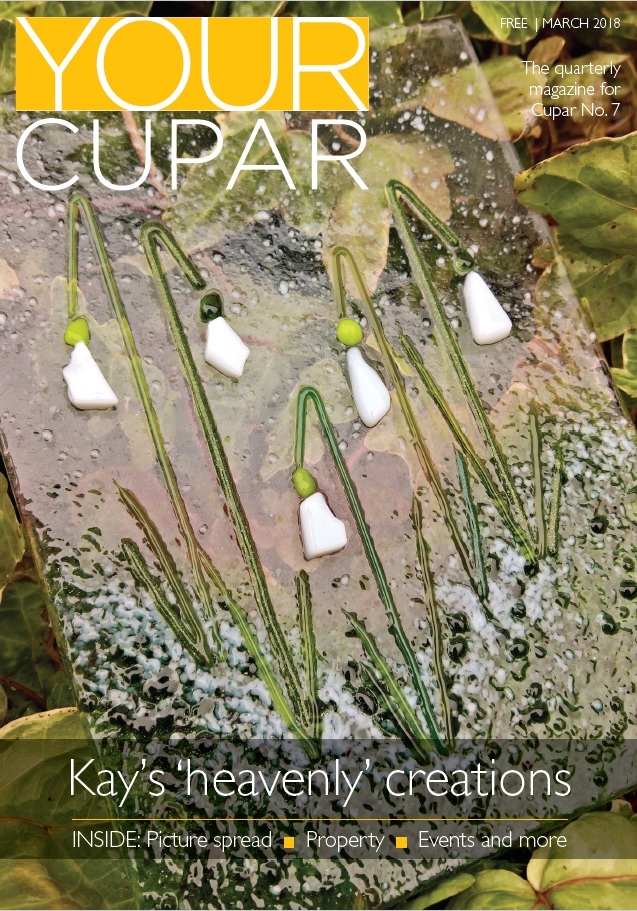 There are YOUR Local News, YOUR Events and YOUR Pets articles to read, including two health features – one on how to cope with stress, ahead of Stress Awareness Month, and the other on prostate cancer and ovarian cancer to mark their awareness month in March.
We also catch up with two interesting Fifers – Dr Graham Tydeman who is an NHS obstetrician and artist and Carrie Lindsay, who has pushed through the glass ceiling to become Executive Director of Education and Children's Service at Fife Council.
Don't forget, if you have any news stories, feature ideas, or have an opinion and would like to be featured in YOUR Voice, then contact us at: editorial@yourcupar.co.uk and your story could appear in the June issue of YOUR Cupar.
To discuss advertising and sponsorship opportunities, email: advertising@yourcupar.co.uk