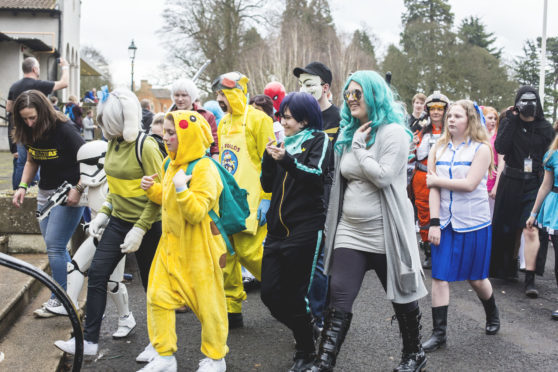 Dunfermline Comic Con, which was due to take place on Saturday, has been cancelled due to the weather.
Alby, Louise and Sinead Grainger, the family that organise the event and own comic shop, Little Shop of Heroes, said they were having to shelve the event with "an extremely heavy heart".
Fife Council parks staff assessed Pittencrieff Park earlier this morning and declared the venue and roads to the venue unsafe for the public.
In a statement, the family said: "We are extremely sorry that the event has been cancelled but the safety of the public, vendors and guests is our priority.
"Dunfermline Comic-Con is a family-run event, and this, along with the Books For Schools Charity it supports, are our life passion.
"It is crushing to us that the last 9 months planning and organisation have been wrecked by a freak weather event.
"To say we are devastated emotionally and financially would not be an overstatement.
"If you have purchased a ticket and left us your email address, you will have already received a personal message from us.
"Rest assured we will make sure you are refunded for the tickets although we are not in a position to do this immediately. Please bear with us."