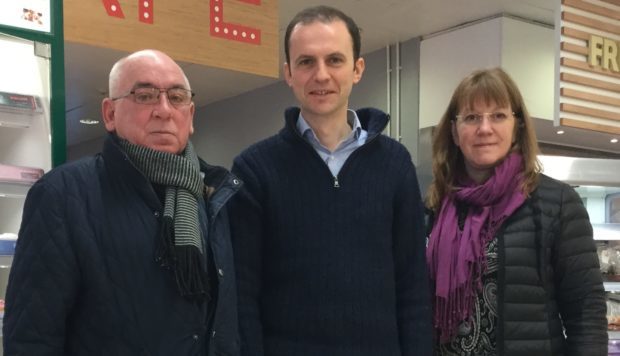 A Cupar man's campaign to improve services for people with hearing problems has won the backing of his local MP.
Ken Scott, who relies on his hearing dog, Olly, said he would like to see improvements made in how deaf people and those with hearing difficulties interact with organisations including the health service and emergency services.
Mr Scott, who has raised thousands of pounds for charity, said he has often missed GP appointments simply because he cannot hear his name being called out.
He suggested it would be helpful for surgeries and hospital to display names or alert patients in some other way so appointments are not missed.
Mr Scott also said he has had trouble alerting emergency services and said the current method of deaf people having to send a text instead of speaking to a call handler is too time consuming in emergency situations.
Following his discussions with SNP MP Stephen Gethins, Ken said he was pleased his MP had written to the Health Secretary Shona Robison and Justice Secretary Michael Matheson on his behalf.
Mr Gethins MP said: "I am very pleased to support Ken and his efforts to improve services for people with hearing difficulties.
"It is very important that GP appointments are not missed, this has an impact on the individual and on GP practices and other patients.
"I was also concerned to hear about Ken's difficulties with alerting emergency services and have raised this with the Justice Secretary."
He said that If anyone else wasa experiencing similar issues he would ask them to contact him by email at Stephen.gethins.mp@parliament.uk
Together, Ken and his former hearing dog Spike raised more than £20.000 for the charity Hearing Dogs for Deaf People.
Ken has also given hundreds of talks to raise awareness of a condition he calls an invisible disability.
Spike retired last year and Ken was teamed up with Olly.
It takes £5,000 and a demanding training programme before a dog is ready to be placed with a deaf person.