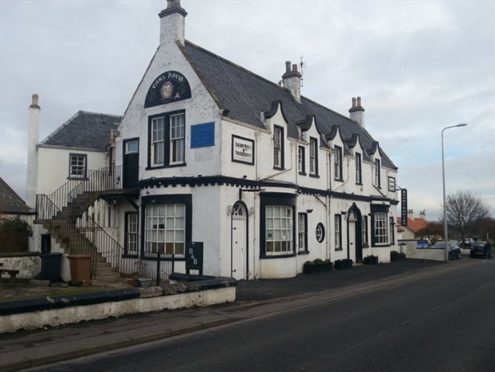 If ever something was a depressing sign of the times, look no further than the Earl David Hotel in Coaltown of Wemyss.
What should be a bustling focal point for a beautiful wee Fife village has been closed for a number of months now after its last two tenants both struggled to keep it afloat, and, as we reported last week, the building's owners are trying to turn it into flats.
Fife Council knocked back the planning application, saying it would be an unacceptable loss of a community facility, but that won't make the problem faced by the landlords go away.
The owners say the pub and hotel is simply not viable as a business these days, and argue that it would cost tens of thousands of pounds to develop.
Sadly, it's a familiar story across Fife – and the slow death of the Kingdom's pubs is painful to see.
And what's even worse is that we, the public, are ultimately to blame.
It's all well and good saying pubs need to diversify to meet any market that's out there, improve their offering and provide meals to compete with the more casual dining chains, but people have to use them in order for them to survive.
It's not rocket science. And the old adage "use it or lose it" fits perfectly in this case.
Of course, the reasons for pubs shutting across the UK at a rate of 23 a week are numerous and complex.
The smoking ban, alcohol duty, and rate hikes all contribute, but it really all comes down to choice.
Go back almost two decades and Kirkcaldy's nightspots were packed to the rafters Thursday, Friday, Saturday and Sunday.
That's certainly not the case nowadays, with most people happy to take advantage of cheap supermarket deals and have a drink in the house before they go out later. If they go out at all.
It's a lamentable state of affairs, and I really don't know how the downward spiral can be reversed – or indeed if it can be.
I'm well aware pubs are commercial businesses and not charities, but I do think they have a societal significance which should not be overlooked.
You don't know what you've got 'til it's gone.