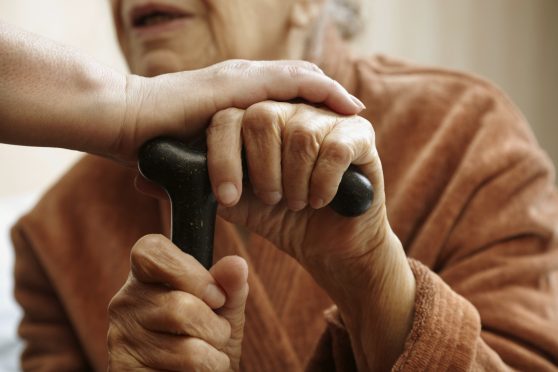 Elderly people in need of intensive support in Fife are more likely to be admitted to a care home than those in most other parts of Scotland.
A smaller proportion of the over-65 population with higher level care needs remain in their own home than in all but nine other local authority areas.
Fife Council said its policy tended to favour care for older people with high level needs being delivered in residential establishments.
During 2016/17 27.8% of those aged 65 or over with intensive care needs received care in their own home, compared to 35.3% across Scotland. By contrast, 50% of those in North Lanarkshire remained at home.
However, as the health of elderly Fifers is slightly better than the national average the region has a similar proportion of people in care homes as the rest of the country.
The information was provided in a review by the local authority of older people in Fife produced to aid community planning, which also revealed the region's 75+ population is expected to soar by 91% between 2014 and 2039.
Development of new care homes in Fife has followed the care village model, such as that at Ostlers Way, in Kirkcaldy, which includes supported housing.
Labour MSP for Mid Scotland and Fife Claire Baker said: "Evidence suggests that the longer people are able to stay in their own homes then the better for their own health and well-being as long as they receive the appropriate support.
"The development of the care village model shows that Fife Council recognises this but these figures show there is work still to be done.
"It is important that older people have a choice about the care that they receive and that options are available to suit their needs.
"I am pleased to see that our older population in Fife are generally healthier than the rest of the country, although I appreciate that this may vary area by area within the Kingdom."
Fife Health and Social Care Partnership stressed the data referred to those with intensive care needs only and its policies were designed to provide the most appropriate care for people at the right stages.
David Heaney, divisional general manager, said: "The health and social care partnership's position is set out in our strategic plan.
"It states that 'whilst our aim is to support people to live independently at home for as long as possible, we recognise that for some people, a care home will be the most appropriate place to provide the necessary care and support.'"