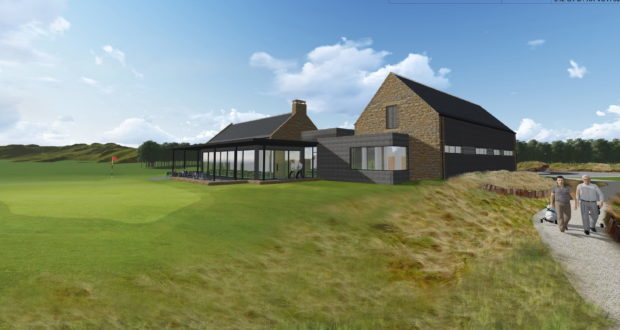 An £11 million new golf course overlooking Largo Bay could be open as early as next summer, if the project clears its latest planning hurdle.
Officers have recommended conditional approval for the massive development at Dumbarnie Links when the environmental impact assessment application is considered by the North East Fife planning committee on Wednesday, and the applicants have highlighted an anticipated opening date of either late summer 2019 or early summer 2020.
Full planning permission is being sought for a brand new 18-hole links golf course with associated clubhouse and ancillary buildings, vehicular access, parking and landscaping.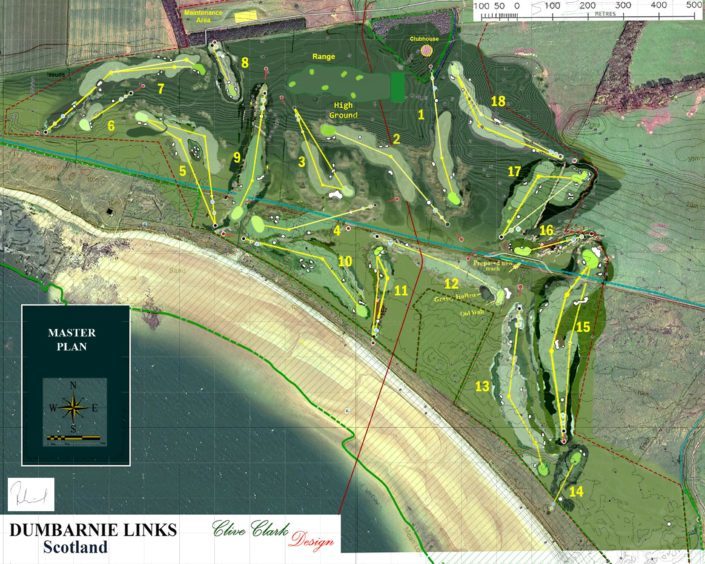 Applicants Dumbarnie Links Limited say the development on the 165 hectare site would provide a high quality links course experience that adds to the current range and choice of courses across Fife.
Around 30 people would be employed on a full-time basis during construction, while 14 local people would also be involved in course maintenance during the "grow-in" stage.
A further 25 posts would be sustained during the construction of the clubhouse and other buildings, and around 30 full-time staff will be needed to maintain the course and operate facilities – supplemented by 10 more part-time staff during busy periods.
A report to next week's committee by case officer Chris Smith also estimates that around 90 people will be employed on a part-time basis as caddies.
"In terms of the proposed design and layout, it is considered that the course would respect the landscape and visual character of the area, the building designs, scales, locations and external finishes would respect the local environment and would be typical of other buildings in the East Neuk," he states.
"With minor changes to the design of some aspects of the course layout along the coastal fringe through micro siting and the agreement of appropriate environment management plans, then it is considered that the proposal would fully respect its surrounds as well as protecting and enhancing the adjacent natural habitats and species/ornithological populations that are important to this area of Fife.
"Although the proposal would result in an increase in vehicle movements, these changes are not considered to be significant enough to merit a refusal.
"Indeed, the road infrastructure is deemed acceptable and there is considered to be spare capacity for these additional movements not to compromise road safety provided the recommended conditions are imposed."
Twenty-one letters of support, one neutral letter and nine objection letters will have to be taken into account by councillors before a decision is taken on consent.