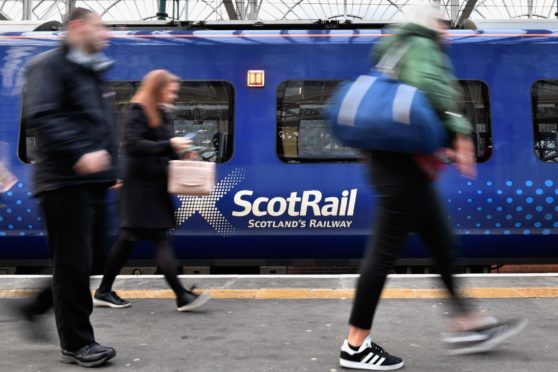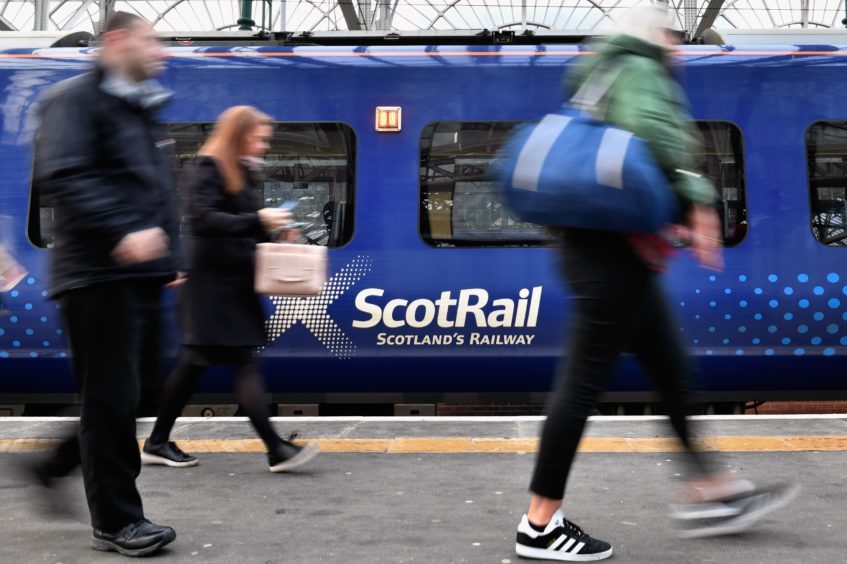 Cut price train travel aimed at compensating Fifers for poor rail services will be launched on Monday.
ScotRail's "Fife Fiver" campaign, offering £5 day return tickets from anywhere in Fife to Edinburgh and Dundee, begins the day children across the region return to school after the two-week Easter break.
The rail company said the promotional fare was in recognition of the fact the Fife circle route had been particularly badly affected by delays, stop skipping and overcrowding over the past few months.
But the two-month scheme will only apply to off-peak  services between 10am and 3.30pm and at weekends, meaning commuters worst affected by the problems will not benefit.
The scheme means those making the 50 mile journey from Leuchars to Edinburgh will see a two-thirds reduction compared to a standard off-peak day return, with the fare falling from £17.70 to just £5.
Similarly, the return fare from North Queensferry to Dundee would fall from £21.10 to £5.
Tickets can only be purchased on the ScotRail website at www.scotrail.co.uk/fifefiver.
Labour Mid Scotland and Fife MSP Claire Baker has questioned who will actually benefit from the promotion.
"It won't benefit anybody at work and it doesn't benefit families through the week as it's not taking place in school holidays," she said.
"I recognise ScotRail are trying to reach out to people in Fife who have been let down through poor service but I've already been contacted by constituents who work saying the restrictive terms of this mean they won't be able to use it."
ScotRail Alliance managing director Alex Hynes said: "We are building the best railway Scotland has ever had and Fife is absolutely central to that.
"We're working hard to bring our customers in Fife the level of service they expect and deserve.
"Next year we'll being introducing an extra 5,000 seats per day on trains in Fife but in the meantime this promotional ticket will mean that most Fifers will pay no more than £5 for their journey when travelling off-peak."
Conservative Mid Scotland and Fife MSP Murdo Fraser hailed the scheme as a welcome announcement and called for it to be rolled out to other parts of the country if it proves successful.
"In recent months the performance of ScotRail in Fife has fallen short of what many passengers expect and it's important that passengers' views are heard when it comes to what is going wrong on our railways," he said.
"Ultimately, ScotRail have a long way to go in winning back customers' confidence but this is the right way to start."