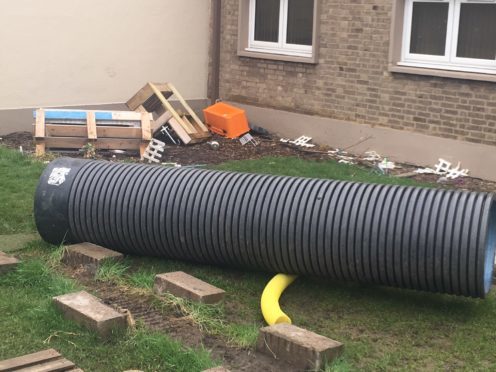 Vandals have smashed up a garden belonging to a Rosyth nursery following a spate of anti-social behaviour.
Staff were horrified to discover that play equipment in the outdoor space at Camdean Primary School had been damaged during the Easter holidays.
The new garden was only opened last year and was filled with items which had been donated and built by the local community.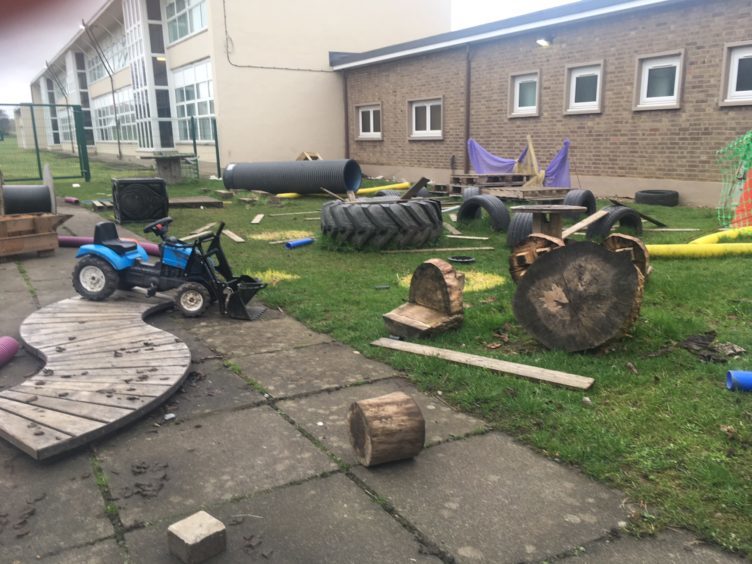 Headteacher Rosalind Frame told how the callous vandals had upset the three and four-year-olds who use the garden.
She said: "It is very disappointing and upsetting that our school has been targeted by vandals again.
"Over the holidays garden equipment donated and built by the local community and parents has been damaged.
"I would like to say to the perpetrators that vandalism is not a victimless crime.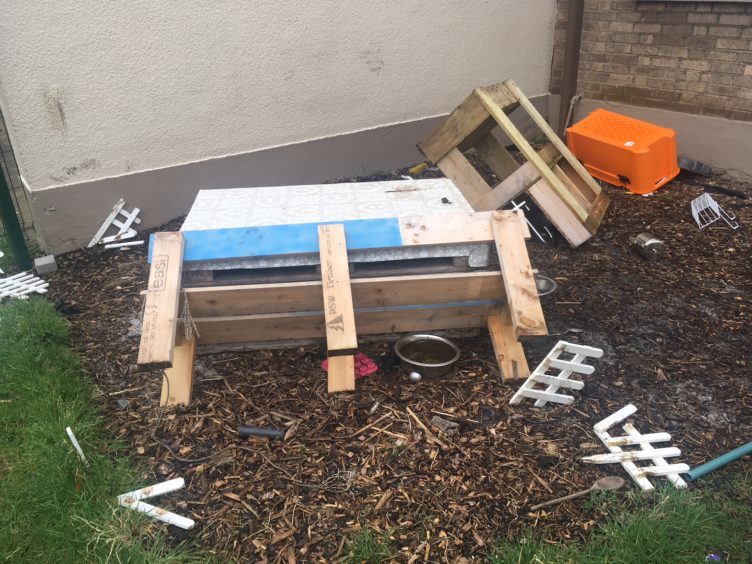 "These actions have really distressed a lovely group of three and four year olds who could be your brothers, sisters or cousins.
"The time and money that we will have to spend on making good the damage could have been put to much better use within the school and nursery.
"If any members of the public have information regarding this matter, please contact Police Scotland on 101."
SNP councillor Sam Steele said the school had been targeted on multiple occasions in recent months.
She said: "This is just an absolutely horrendous thing to happen.
"There's been quite a few anti-social behaviour things such as teenagers drinking in the grounds as well.  The shelters have also been set on fire.
"I have spoken to Julie Cargill at Safer Communities at the council and she said she is going to pass this on to her officers and they're going to add a few extra patrols on to the area.
"They do random spot checks throughout the day and night."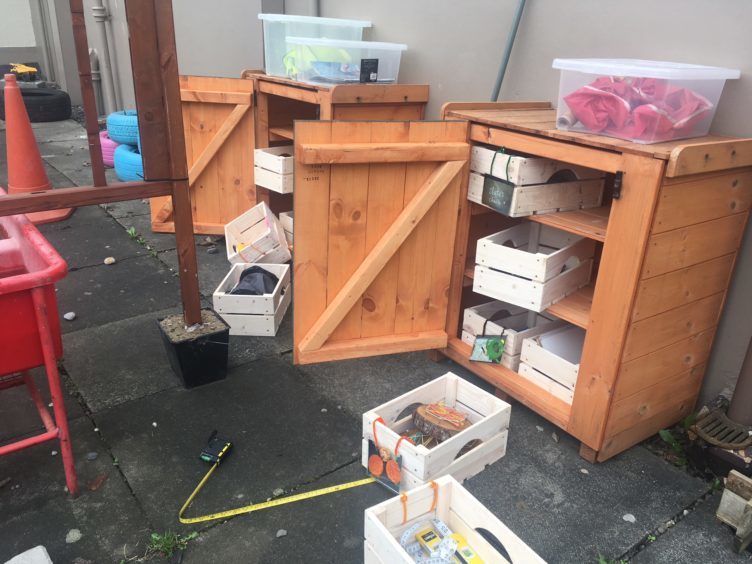 A Police Scotland spokeswoman said: "Police in Fife are investigating following an incident of vandalism at Camdean Primary School.
"A fence and children's play equipment have been damaged at some point over the weekend (Friday April 13 to Monday April 16).
"Inquiries are ongoing into the full circumstances and anyone with information is asked to contact officers on 101, quoting incident number 0967 of April 16."