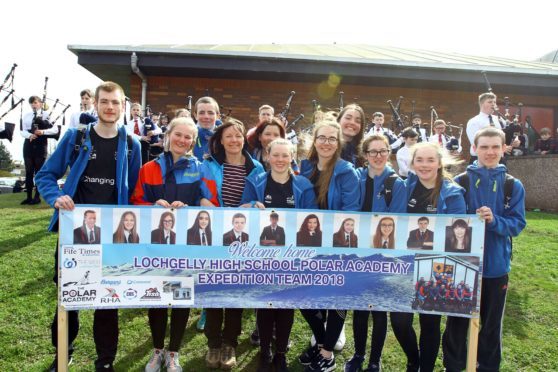 A group of Lochgelly High School pupils were given a warm welcome after returning from a life changing expedition to the frozen Arctic.
The youngsters had spent 12 days in remote Greenland, skiing six hours a day while pulling sledges weighing 30kg and were responsible for everything from putting up their own tents to setting polar bear deterrents.
Family and friends turned up to welcome them on their emotional return to Glasgow Airport on Wednesday and they were surprised by hundreds of classmates when they got back to the school at lunchtime.
Hannah Reid, 16, who was one of the 10 pupils to make the trip, said it was an "amazing" adventure.
She said: "It's given me the confidence to say that I can do something that I put my mind to."
Her mum Michelle, 45, added: "I'm looking forward to hearing her stories. I'm super proud."
The group had spent the last year preparing for the trip with the Polar Academy, under the supervision of its founder Craig Mathieson.
Lauren Scott, 15, said: "It was enjoyable sometimes and really hard at others, but it was worth it."
And Daisy George, 15, added: "The best part was getting to see things that I won't be able to see again."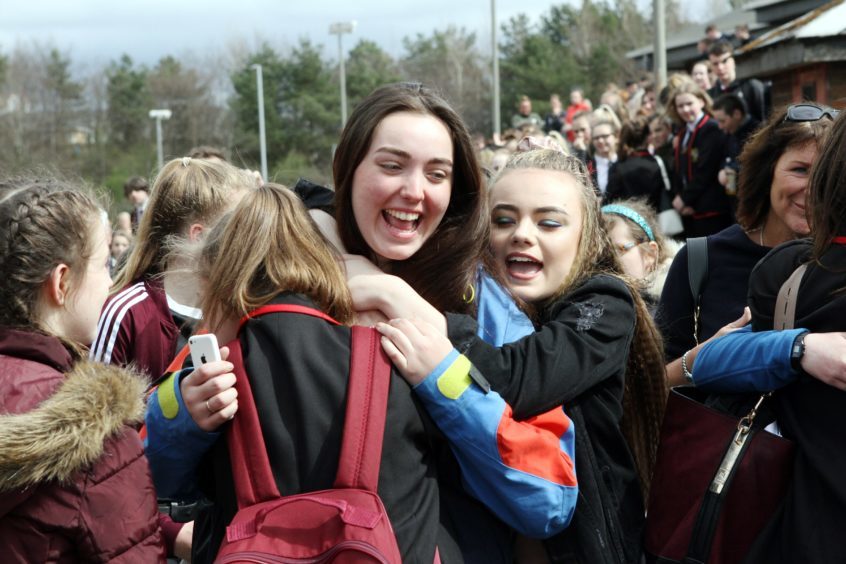 Daisy's mum Louise Jessiman, said completing the Polar Academy was "a huge achievement for a 15-year-old."
She added: "They had a year's worth of training to get them ready for this, and Craig has given them the best training."
Highlights of the trip included a glimpse of the Northern Lights and an encounter with an Arctic fox, which made off with some of their food rations.
They did not see any polar bears, although head teacher Carol Ann Penrose managed to set off the polar bear alarm by accidentally walking into the fence.
Having experienced some of the worst weather ever endured by a Polar Academy group, the Lochgelly group also pushed the boundaries of what had previously been achieved in terms of endurance.
Mr Mathieson, who set up the scheme to transform the lives of 14 to 17-year-olds lacking self confidence, said: "To see them all come out of their tents at night and see the Northern Lights for the first time. That was special.
"When I first met them, they were little shells of children and now they are confident young adults.
"It's important to give kids massive goals. Set them as high as you can imagine."