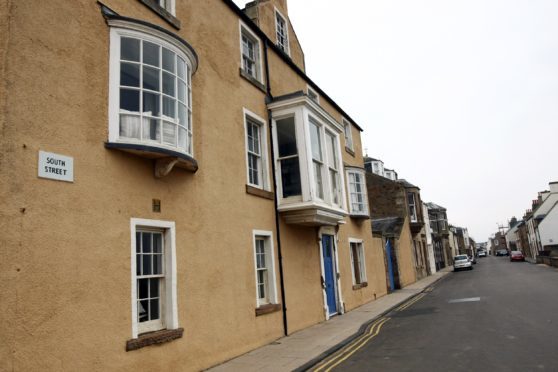 Campaigners are calling for a halt on large-scale housing developments in Fife's scenic East Neuk until a ban on new-builds becoming second homes can be explored.
Councillor Bill Porteous hopes the area can follow the example of the Cornish town of St Ives, where a ban has already been adopted.
Until then, he is pressing for a moratorium on planning permission for further major developments.
The Liberal Democrat councillor for East Neuk and Landward said: "I am calling for all-party support for a moratorium on large-scale residential building projects across the whole ward to allow the communities, developers and Fife Council time to consider the long-term future of this beautiful and vibrant area."
He said the St Ives approach could be a way to reduce the number of East Neuk houses which sit empty for much of the year.
He said: "A plan of this nature could ensure affordable homes in the right areas for young couples and families working here."
Mr Porteous said existing second home owners could also benefit since a limit would boost demand from visitors for rental properties.
He added: "The current piecemeal approach to area development planning is not producing the right results for our communities and leaving people cynical and detached from our democratic process."
More than 100 people attended a public meeting in Earlsferry earlier this month about the high proportion of second homes.
Elie and Earlsferry community council, which organised the talks, said only 264 of the 830 homes in Elie and Earlsferry were permanently occupied at present.
Fears were expressed for the future of the school, doctors' surgery and remaining shops unless more families can be persuaded to move to the area.
There are also concerns that 81 new houses proposed by Elie Estate Trust could be snapped up as second homes.
Fife Council head of housing services, John Mills, said addressing the second homes problem was an aim of the current administration but a restriction on second home purchases could only be brought in through the new Fife Plan which would not come into force until 2023.