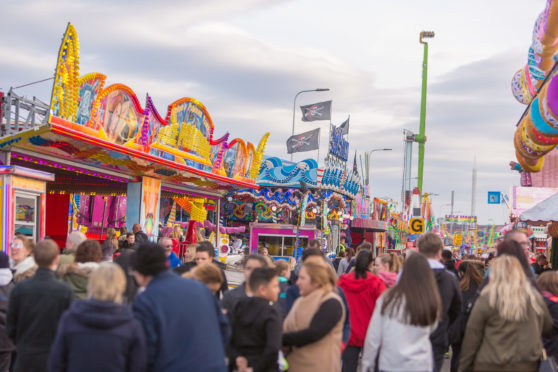 Members of the public have been praised for their behaviour during this year's Links Market in Kirkcaldy.
Tens of thousands of people flocked to the Fife coast for the six-day event along the Esplanade, with unseasonably warm weather ensuring one of the biggest turnouts in years for what has been billed as Europe's longest street fair.
Police Scotland has confirmed that the Links Market passed off relatively peacefully, and thanked visitors for their co-operation as police and security patrolled the area.
Inspector Joanne McEwan, who was event commander for the Links Market, said: "There was a small amount of very minor disorder but overall the market was very good natured and it was a positive weekend.
"There was just the one arrest, an 18-year-old man for breach of bail.
"Two other crimes were reported, a minor assault and a theft.
"Officers carrying out patrols gave out 11 tickets for street drinking and three people were charged with possession of drugs.
"There were also four people arrested on warrant, so not in relation to anything to do with the market per se but by the policing team there."