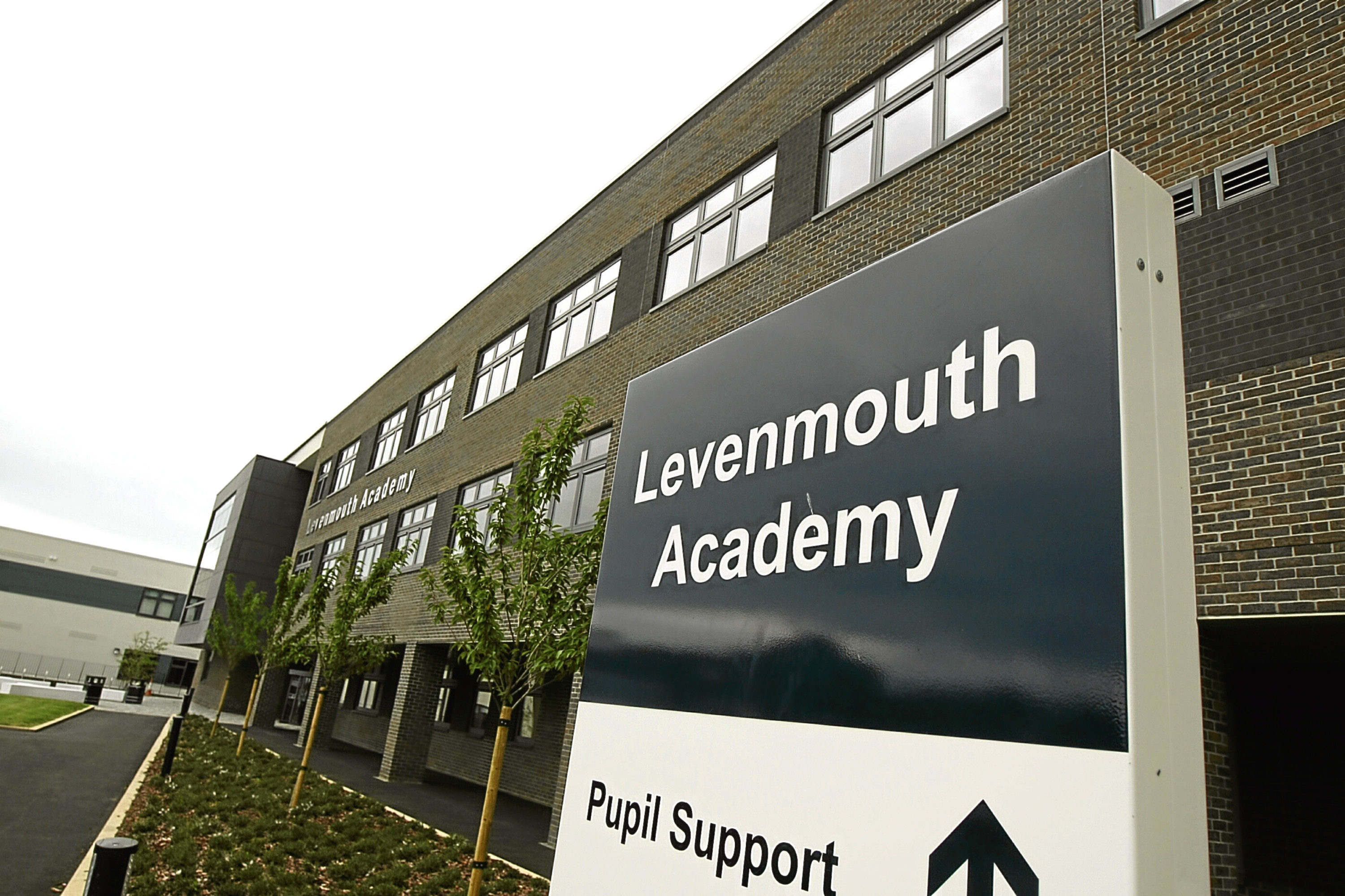 Police were called to a Fife high school after an annual leavers' celebration ended in chaos.
Three teenagers were charged following a disturbance at Levenmouth Academy, during which some younger pupils "hijacked" the seniors' muck-up day and pelted children and adults with eggs and flour.
Others are said to have used water guns filled with vinegar and washing-up liquid to soak fellow pupils.
One parent who went to the school to collect her son was shocked and upset as eggs and plastic bottles were thrown at her car.
The incident, involving a small minority of pupils, has prompted a call for a full investigation by the school.
Headteacher Ronnie Ross said he was very disappointed with the behaviour of those involved.
Muck-up day is a relatively new tradition where senior pupils mark their last day of school before the start of exams by playing pranks on others.
One parent said an announcement over Levenmouth Academy's tannoy system during Friday's trouble advised senior pupils to leave the school as study leave was starting immediately.
Younger pupils were advised to stay indoors during lunchtime to avoid the mayhem, most of which was confined to the playground.
Another mother said some young people had been out of control.
Local Labour councillor Ryan Smart said the school had his full support but added: "This has been quite a serious incident that needs to be investigated by the school.
"Obviously the police have taken swift action on this."
Mr Ross said fifth and sixth year leavers had been taking part in the annual muck-up and added: "Unfortunately other pupils from the school chose to leave the school premises at lunchtime and their behaviour was  unacceptable.
"Most of the students were just having fun but I am very disappointed by the behaviour of a few individuals.
"They ruined what should have been a celebration for those who have worked hard throughout their time at Levenmouth Academy and have been a credit to the school.
"The school management were in school at the time and dealing with situations as they arose to the best of their ability."
A police spokesperson said: "Police in Levenmouth have arrested and charged three youths following a disturbance on Friday April 27.
"Officers were called around 2pm.
"The youths, aged 13, 15 and 17 will be referred to the Children's Reporter."