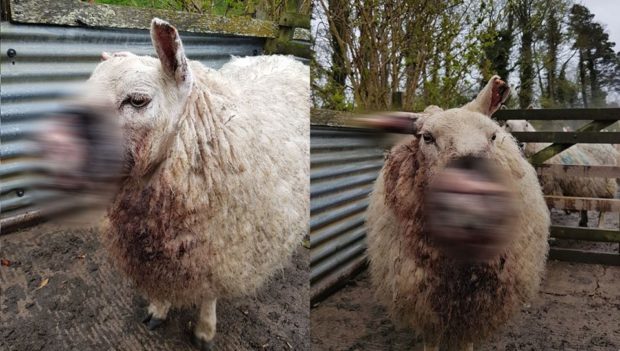 Dog walkers are being warned to keep their pets under control following another spate of sheep worrying incidents on farms across Fife.
Police say four animals have been killed or destroyed as a result of attacks in the past four weeks.
A man has been charged in connection with one of the incidents but officers are appealing for information about the others.
The most recent attack happened in the Cults area between Monday and Tuesday this week.
One sheep was found dead and the other had to be put down due to the severity of the injuries to its face and head.
Another ewe was put down after it was found seriously injured from a suspected dog attack in the Glencraig area on Friday April 13.
A lamb had to be destroyed after it suffered severe puncture wounds and a suspected broken back in an incident on Sunday April 8 in the Falkland area.
Police say two ewes were also attacked.
A 35-year-old man has been charged with allowing a dog to be dangerously out of control in connection with this incident and a report has been submitted to the procurator fiscal.
Cupar-based Inspector Jane Combe said: "Four animals in under four weeks have suffered painful and unnecessary deaths, with three farmers being forced to end their own animals' lives.
"This is absolutely unacceptable and, as we head towards the better weather, we are taking this opportunity to remind all dog walkers and owners of their responsibilities.
"Dogs attacking, chasing and being in close proximity to sheep can all be considered livestock worrying.
"A dog nearby can cause sheep to panic and flee, resulting in serious injury or even death."
She said owners should avoid fields with livestock when out walking and keep dogs on a short lead where this isn't possible.
Owners can be fined up to £1,000 and made to pay compensation if they are convicted of allowing their pet to be out of control around livestock.
Farmers are also entitled to shoot a dog to stop an attack.
Earlier this week The Courier reported on concerns about the "shockingly low" rate of sheep-worrying convictions in Scotland.
Only one in 10 reported cases end in a successful prosecution, according to the figures produced by rural crime campaigner, Conservative MSP Liz Smith.
Information about livestock worrying can be provided to Police Scotland via 101, or anonymously to Crimestoppers on 0800 555 111. People should dial 999 if they see a crime in progress.