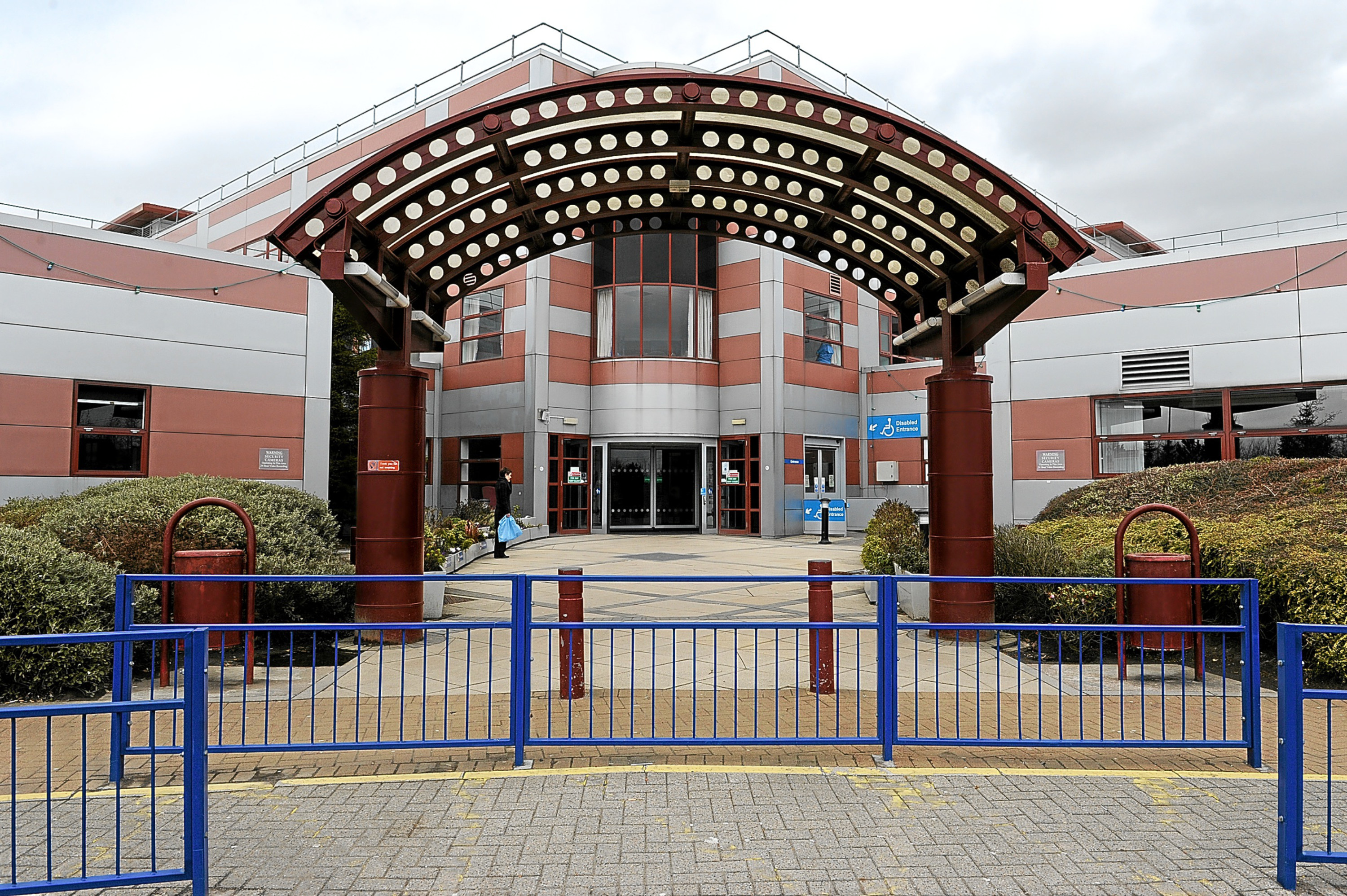 Fife's health and social care chief denied charges of chaos and incompetence as he defended moves to centralise overnight GP services in the region.
Michael Kellet insisted the decision to move all primary care services to Kirkcaldy's Victoria Hospital from midnight to 8am had not been a financial one but was the only way to ensure patient safety.
Speaking at a packed public meeting in Dunfermline on Monday night, Mr Kellet gave an assurance the controversial move was not the thin end of the wedge for health services in west Fife and promised there would be no further erosion of services in the area.
The director of the Fife Health and Social Care Partnership had been invited to address concerns following the closure of services in Dunfermline, Glenrothes and St Andrews due to severe staff shortages.
The measure was introduced at the start of April as a three-month contingency and will be reviewed in early July, although Mr Kellet refused to give a guarantee services would be reinstated.
He was left in no doubt as to the strength of feeling locally, with many people stating they felt short-changed and ignored.
One retired nurse said: "It represents a diminution of services and it's not right."
Dunfermline MSP Shirley-Ann Somerville said trust in the health service had been eroded locally due to broken promises in the past.
Stating that politicians across all parties would be campaigning for enhanced services at Queen Margaret Hospital, she said the fight would involve communities across the whole of Fife.
"There are people across the region who are suffering and we need people to get involved to make sure these services are retained," she said.
She also urged the health and social care partnership to reconsider its refusal to reimburse people who had to pay up to £40 for a taxi to Kirkcaldy if they had to see a doctor.
Mr Kellet said measures were in place to safeguard those who could not travel to Victoria Hospital.
He pointed out only 68 of the region's 150 GPs were providing regular out-of-hours sessions and there was also a shortage or nursing staff, a situation he described as unsustainable.
Dr Alan McGovern, a Dunfermline GP and clinical director for the partnership's west area, said provision of out-of-hours services was becoming "more and more fragile".
"We were facing a month where the majority of our overnight shifts could not be covered," he said.
"There was a risk of an even worse disaster of having no doctors in at all overnight."
St Andrews hosts out-of-hours meeting
Members of the East Neuk community are demanding they be allowed to keep their out of hours service if enough general practitioners volunteer to staff it.
A community meeting held in St Andrews on Monday was attended by dozens of concerned locals, medical professionals and politicians.
They told bosses at the Fife Health and Social Care Partnership that they failed to see why services were cut at the St Andrews Community Hospital which appeared to be working well.
Dr Gerry Smyth, a GP who has provided out-of-hours care, told how he felt the decision to centralise the out of hours care was the wrong one.
He said: "I do feel, alongside my colleagues who work in the service, that we have a duty and a responsibility to produce high quality, safe and local medical services for patients.
"And I'm afraid to say that I don't think the decisions that has been made allows us to do that.
"Most of us feel that the decisions that have been made were ill-considered, unnecessary and they're unsafe.
"I say they're ill-considered because none of my colleagues were ever told there was a crisis.
"None of us were asked what would we do and what would our advise be if there was a crisis.
"And none of us were involved in those decisions. I know if I had a staff crisis, the first thing I would do is ask the staff.
"The decision was unnecessary because the precedent that brought us these staffing difficulties arises in central Fife and West Fife.
"St Andrews is always well staffed with very little difficulty in relative terms."
Dr Smyth told how he and his colleagues had offered to continue their out of hours service in St Andrews but were asked to work at the Victoria Hospital in Kirkcaldy to which they declined.
Concerns were also raised about the distance and time it would take for people to travel to the hospitals in Kirkcaldy and Dundee with one person having spent £120 on taxi fares.
Conservative MSP Liz Smith and her colleague MSP Murdo Fraser also backed calls for the FHSCP to allow St Andrews Hospital to stay open with their volunteer GP's.
Seonaid McCallum, associate medical director for the Health and Social Care Partnership said: "We as a service have a duty of care to provide safe care for the whole of Fife.
"The GMC is very clear in this that I have a duty as a doctor for the population of Fife.
"It would be unacceptable and clinically unsafe to have adequate cover in some areas of Fife and not other.
"The only clinically safe option is to ensure that we entered into a contingency to allow flexible working with medical staff across Fife so that we could respond to clinical needs."
Simon Little, chair of the FHSCP, reassured the meeting that a proper consultation would be carried out by the board which would ask GP's for their input.