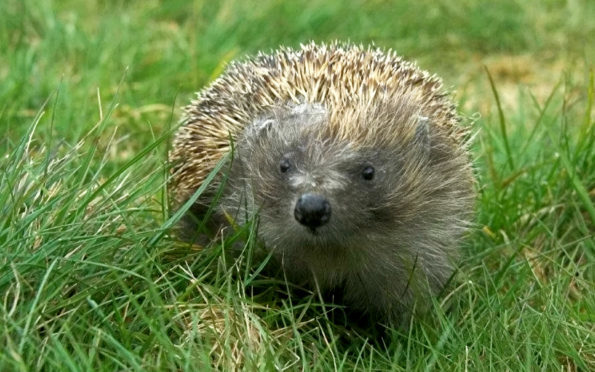 A Fife hedgehog hero has come to the rescue of two trapped hogs who found themselves in sticky situations just four days apart.
Nadia Al-Dujali received the first emergency call after children in Rosyth spotted something watching them from an uncovered drain pipe on May 9.
On closer inspection, the rescue founder discovered a hog had fallen in and become trapped but was quickly whisked to safety.
Nadia, who runs the charity from her home in the Fife town, said: "Kids were out playing near the dockyard in Rosyth and luckily they spotted him.
"Someone had removed the cover off the drain pipe and he'd fallen in. It's lucky I've got long arms because I was able to reach in and squeeze him out."
Just days later, animal-lover Nadia was then called to help with a second bizarre rescue on Saturday afternoon in Livingston.
The 33-year-old charity worker said: "The lady heard scratching on the roof and they thought it was a rat or squirrels or something.
"But when they went to investigate, they found this wee hedgehog peering out the hole in the roof of their porch.
"They had to get it out so I talked them through what to do on the phone and told them to hold a bucket underneath the hole which they had to make bigger because only his face was sticking out.
"He just kind of came and had a rather ungraceful landing in the bucket but he was fine. We have no idea how he managed to get up.
"There was a drain pipe at the side which I thought he may have shimmied up after wedging himself behind it but we just don't know."
Both hogs were left unharmed from their ordeals and returned to the wild after a full health check.