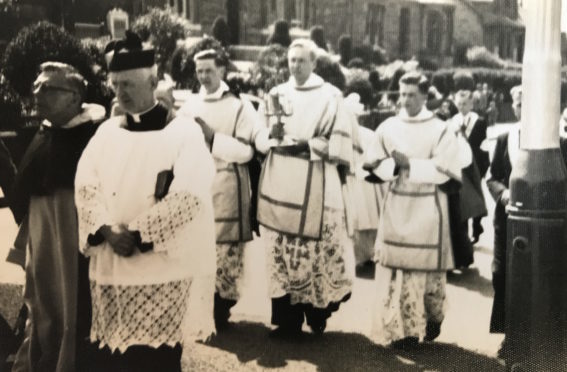 A very modern invitation has been issued to a very historic event.
Archbishop Leo Cushley of St Andrews and Edinburgh has used video to invite people from across Fife and beyond to join him on Sunday June 3 for the annual St Margaret's Summer Pilgrimage in Dunfermline.
"St Margaret is the Pearl of Scotland and a remarkable example of everyday holiness," he said.
"Her daily pursuit of virtue transformed not only the life of her family but the life of this nation for the next thousand years.
"She is a great reminder that it is saints and saintliness that change the world for the better.
"Her example and intercession can now help us to do likewise."
The roots of the summer pilgrimage date back to June 1250 when the relics of Saint Margaret were translated to a new shrine in Dunfermline Abbey following her canonisation by Pope Innocent IV.
A pilgrimage to Dunfermline soon emerged and continued until the late 16th Century.
It was then resurrected in 1899 and continued again until 1974.
Archbishop Cushley then revived it in 2015.
June 3 will see pilgrims gather in Margaret's home town and final resting place to explore the historic sites with which she was associated.
The day starts at 11am.
There will be a procession, led by the Archbishop and Dunfermline Pipe Band,  through the streets from the Louise Carnegie gates at Pittencrieff Park with the saint's relic starting at 2pm,
This ends with Holy Mass in St Margaret's Church, the parish church dedicated to her memory, at 3pm.
"It is should be a great family day out, full of faith and full of fun too.
"Do come along," said the Archbishop.
Saint Margaret became Queen of Scots in 1070.
She was renowned for her good influence on her husband King Malcolm III but also for her devout Christian piety, her charitable works towards the sick and poor while raising eight children of her own.
Saint Margaret was declared Patroness of Scotland in 1673.
She is also the Patron Saint of Mothers.