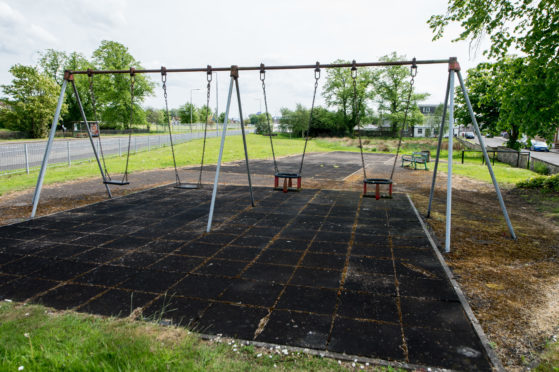 A much loved west Fife playpark has been saved from the axe following a cheering display of people power.
The Kilbagie park, in the heart of Kincardine, had been destined for the chop.
However locals rallied in protest at the plan by Fife Council and secured not just a u-turn but a £30,000 investment in the area.
Dunfermline and West Fife SNP MSP Shirley-Anne Somerville has welcomed a pledge from the authority that the playpark will be retained.
She said: "This commitment from the council is great news for the community.
"Kilbagie playpark is much loved by local families, and should continue to be a place where Kincardine kids can enjoy the outdoors."
The suggestion that Fife Council was considering closing the children's park was met with particular dismay because the local community council had recently purchased new equipment to be installed there.
There was strong support for the park's retention at a public meeting in April and Mrs Somerville said this should be a springboard for moves to make it better than ever.
"With the park's retention, there is now an excellent opportunity to improve the facilities for local families," she said.
"I'll be continuing to engage with the council to see improvement works are conducted as soon as possible."
Fife Council greenspace officer Kevin O'Kane said: "We are reviewing all play parks and preparing a play area strategy to ensure we can provide good quality play areas, within reasonable locations for young people, both now and into the future.
"We are working with communities to prioritise the improvements based on demand and looking at ways that communities can help.
"In the case of Kilbagie Street, feedback from the community is that they would prefer to retain Kilbagie Street at this time.
"The local community council have purchased equipment for the park and Fife Council is investing another £30,000 in the area."