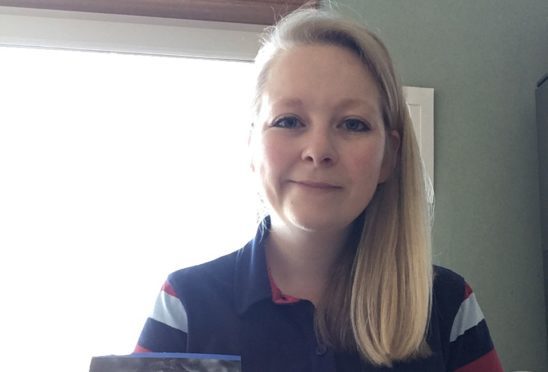 When Samantha Fyfe was hit by serious illness, instead of feeling sorry for herself she donned her apron and got baking to raise money for injured veterans.
Samantha, 22, from Carnock, near Dunfermline, had hoped to take part in sporting events organised by the Captain David Seath Memorial Fund.
It provides financial support through Help for Heroes to service personnel and veterans, in memory of the late Crossgates serviceman who died while running the 2016 London Marathon to raise funds for the charity.
When ill health prevented this, Samantha, who is awaiting heart surgery, threw her efforts into taking part in Help for Heroes' Bake for Heroes initiative and is holding a bake sale on Sunday at Carnock and Gowkhall Community Centre.
"I was hoping to get involved this year with the CDSMF annual sporting events, but was unable to participate due to unforeseen health issues which means I am now awaiting surgery," she said.
"I was disappointed by this, but decided to take a different approach and use the skills and interest in baking that I've developed during this time of poor health to contribute instead."
While helping others, Samantha said the event was also helping her.
"I've got high hopes for this event; it's spurring me on and keeping me occupied during this time of hardship."
She has a mouth-watering array of goodies planned, from breads and jams to confectionery and cake.
There will also be a raffle with a hamper of home-made goodies as the main prize and a silent auction with a variety of items donated by local businesses.
"It would be great to see people from the Dunfermline area coming along to have a tea or coffee and a cake or even just popping in to see what's on offer," she said.
She added that anyone was unable to take part but still want to get involved, they can donate on JustGiving.
Ailsa Alcock, Help for Heroes regional fundraising manager for Scotland, said: "We are extremely grateful to Samantha for fundraising to help our wounded, injured and sick veterans despite her own health issues and wish her well for her upcoming surgery and recovery.
"I hope the people of Dunfermline will support her event and enjoy some delicious home-made baking while also helping a good cause."