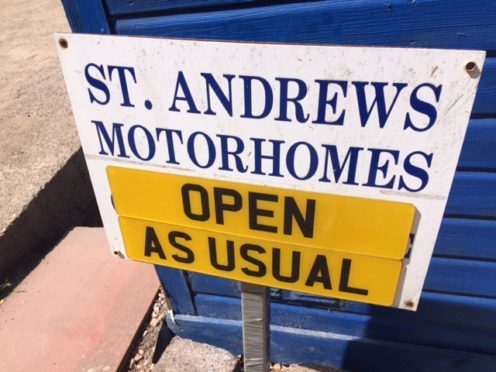 A Fife motorhome trader is being probed by police amid claims clients have been left tens of thousand of pounds out of pocket.
St Andrews Motorhomes is being placed in liquidation after 25 years in business.
People whose vehicles were sold on their behalf by the company near Cupar have yet to receive their money, they say, and phone calls and emails have gone unanswered.
Police Scotland has confirmed it is investigating a complaint of financial irregularity.
Jane and Rab Kerr, of Kinghorn, Fife, are among those affected.
They handed over their motorhome for sale through a brokerage deal in March and were recently informed it had been sold.
However, they say they have yet to receive the £24,500 they were promised
Retired nurse Jane said: "It makes you feel sick just to think about it.
"We are retired, so it is a lot of money to us."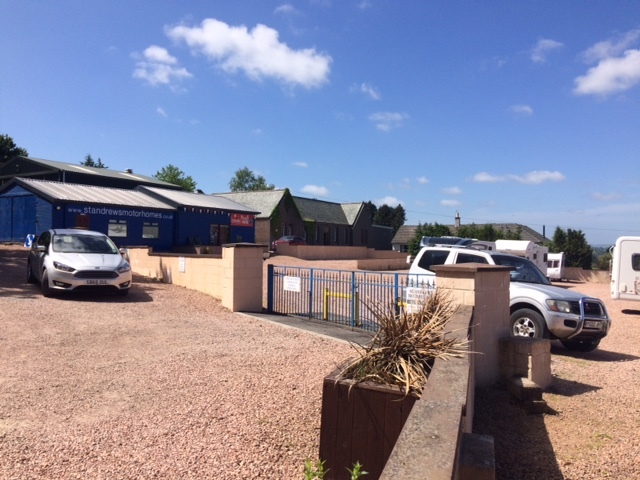 A Facebook page has been set up by people who fear they have lost their money.
Jane said around a dozen people were considering a joint action.
St Andrews Motorhomes, whose director is Christine Galloway, is understood to have searched online trading websites including Gumtree and offered to sell people's motorhomes for them.
Catherine Alexander, of Inverness, claims she is owed £23,000 for her Burstner van, which was sold to a firm in Exeter by St Andrews Motorhomes.
She said: "This was my husband's life savings."
"She [Ms Galloway] won't answer any of our phone calls, she won't answer emails.
"A gentleman I spoke to drove from Glasgow to her home. She gave him a cheque but the cheque bounced. When he approached her again she told him to get off her land or she would call the police."
She said another retired couple had also fallen foul.
"They used their life savings to buy their motorhome and it's gone," she said.
"They had decided to sell it because they wanted to go to Canada to be near their family."
A Police Scotland spokeswoman said: "Police in Fife have received a report of potential financial irregularities in connection with a business in Cupar.
"Inquiries are at an early stage and ongoing."
Ms Galloway's solicitor Robin Millar, of Young & Partners, said on Wednesday: "A provisional liquidator has been appointed by the sheriff at Dundee this morning.
"My client will not be making further comment."
Ms Galloway, whose company records show she changed her title from Mrs in February, was not at her home next to the Pitscottie Road salesroom when The Courier visited on Wednesday.
Several motorhomes were parked in the sales yard but the gates were locked.
It is understood five people were employed by the firm and were unaware of the impending closure until the site was locked up at the end of last week.