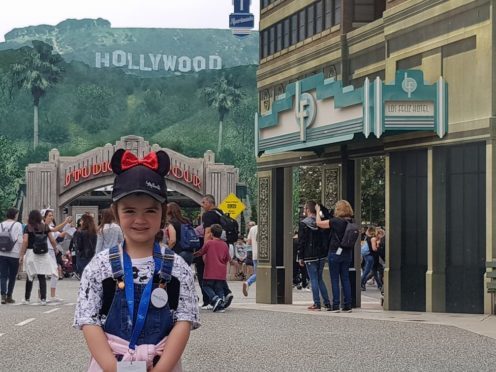 Brave little Ava Stark has been treated to the holiday of a lifetime in Disneyland Paris.
The five-year-old jetted out on June 7 before mingling with some of her favourite characters including Donald Duck and Pluto during the four day break.
The Lochgelly youngster was gifted the holiday from the Make-A-Wish UK charity who organise special treats for seriously ill children.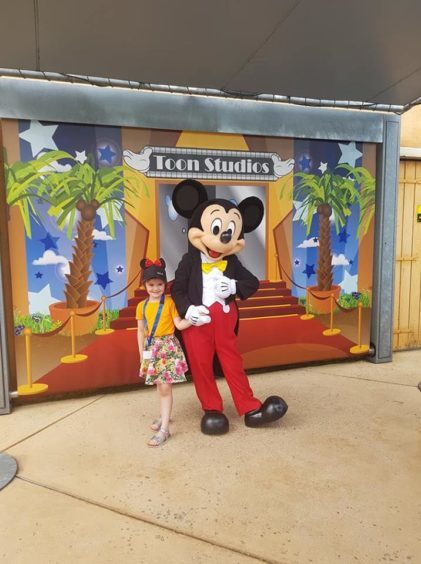 The fun-filled trip came as Ava's family face an anxious wait to find out if her bone marrow transplant has started to fail.
Test results due in on July 6 will determine what the next course of treatment for Ava will be and if she will need to undergo a second transplant.
Mum Marie, 35, said: "We flew from Edinburgh airport and it was the first time Ava's ever been on a plane.
"She's always wired to the moon constantly but this was a whole different level. She was so excited.
"It was just amazing. Her favourite thing was meeting Donald Duck and Pluto. She kept squeezing the dog's nose.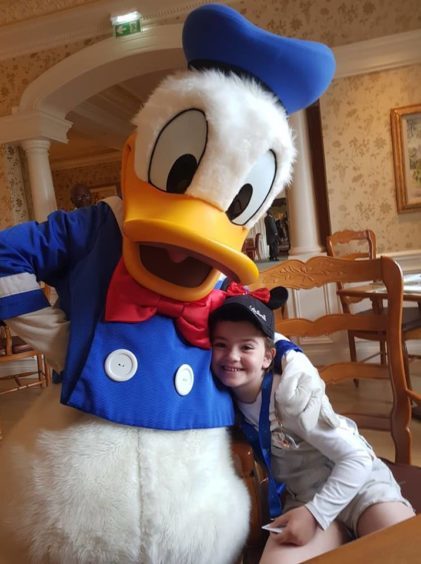 "She also loved the Fawlty Towers ride which isn't even meant for little kids but she kept going on it again and again.
"She wants to go back so we are looking at going back in October but we'll have to wait and see what happens with her test results first.
"We're going to Blackpool in two weeks time with the family and Blair Drummond Safari park.
"We're trying to cram everything in before the results come in in case they say something bad.
"She goes in on Monday to get all the bloods taken again and I'll find out what the last results were. It's July when we'll make a plan for treatment.
"Her blood, platelets and white cell count are normal, so they keep telling me it's not something we need to worry about.
"But her donor percentage has dropped. She was 100% blood donor at her yearly check up but it has started to fall and has kept falling which isn't normal.
"Anything under 70% they count as late engraftment which means it's failing.
"Once the doctors have sat and discussed the options, they may decide to start the transplant process again. But we'll have to wait and stay positive."