St Andrews golf historian Roger McStravick tells Michael Alexander why he was moved to finally honour 19th century Open Champion Jamie Anderson with a gravestone.
He was the 19th century professional golfer from St Andrews who won the Open Championship three times yet died destitute in the Thornton Poorhouse before being buried in an unmarked St Andrews grave.
Now a headstone is this week to be finally placed at Jamie Anderson's burial site within St Andrews Cathedral thanks to the persistence of award-winning St Andrews-based author and golf historian Roger McStravick.
Roger, 47, who wrote about Jamie in his 2014 book St Andrews In the Footsteps of Old Tom Morris, has been liaising with Historic Scotland for more than three years to have a stone erected.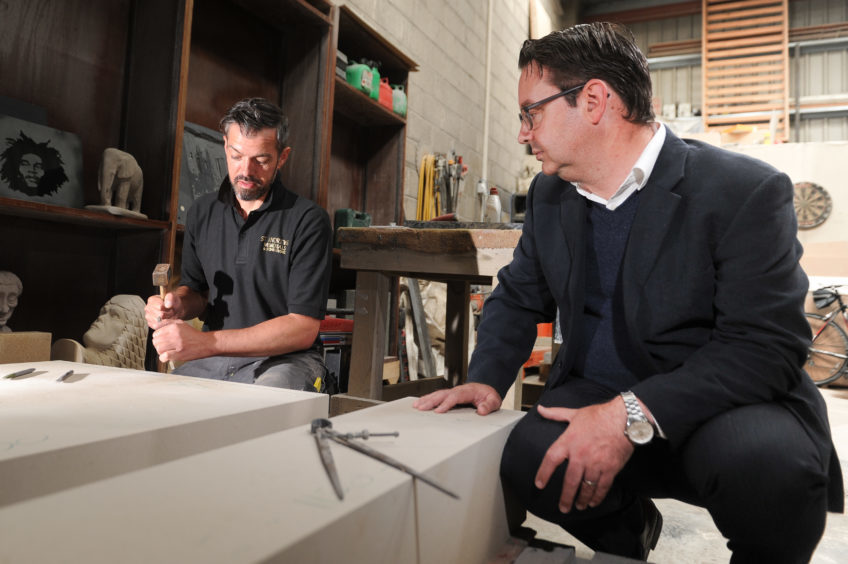 Now, having received "very generous" support from local golf clubs and individuals, the stone – carefully crafted by St Andrews-raised, Guardbridge-based stonemason Mark Ritchie  is to be unveiled at a ceremony at the grave site on July 25.
Born in 1842, and a peer of Old Tom and Young Tommy Morris, Jamie was brought up at Auld Daw's house at 43 North Street, St Andrews, and was a prominent member of The St Andrews Golf Club and the Rose Golf Club.
The father of 11, who won the Open Championship in 1877, 1878 and 1879, had a small headstone made when his son David died aged eight months in 1863.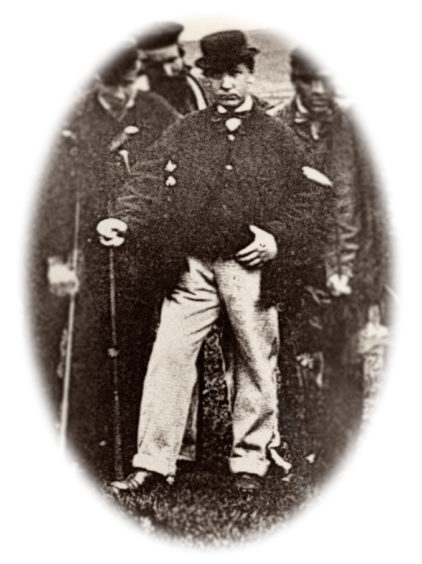 However, while Jamie, who died in 1905, his wife Janet, his sister Elspeth and father Auld Daw were all buried in the same lair some years later, no other headstone was ever added.
It's a story which Northern Ireland-raised Mr McStravick found difficult to write about in his book without feeling a "heartfelt sense of profound loss, sadness and simply frustration at a life stolen from one so gifted."
"It all came out of the research for Footsteps – the St Andrews book I wrote," he said.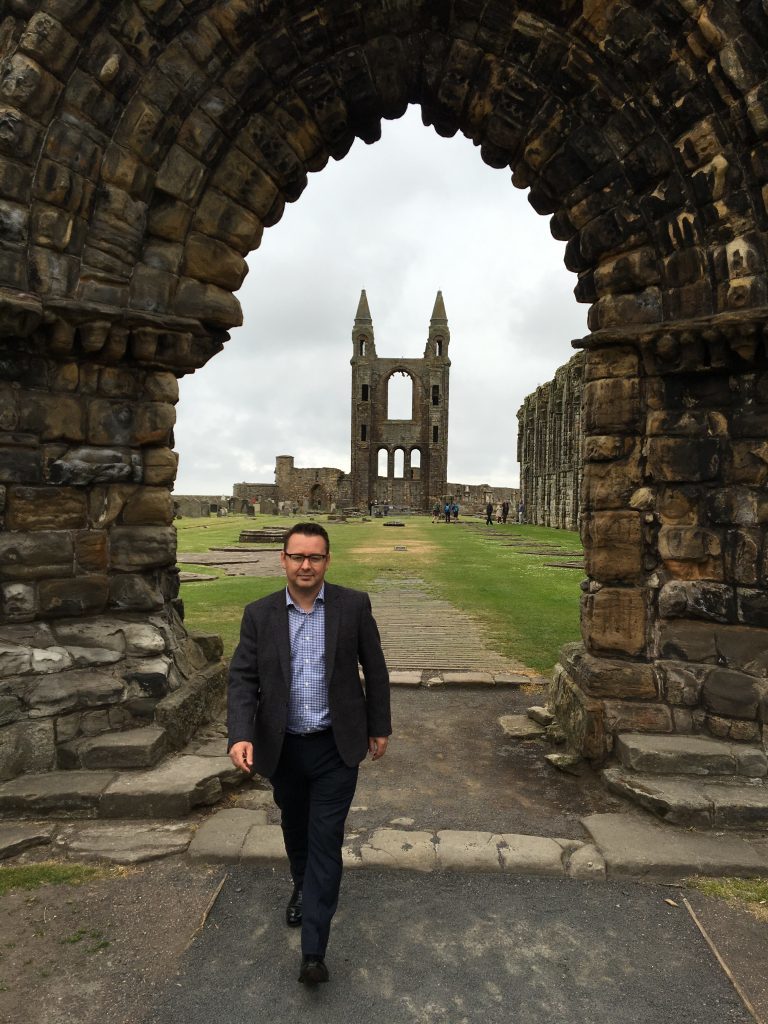 "I was just astounded to see there were major winners in the graveyard, but with no headstone.
"Jamie's story in particular really struck a chord with me.
"He didn't have much luck growing up. They weren't wealthy by any means.
"The deck of cards just seemed to be stacked against them.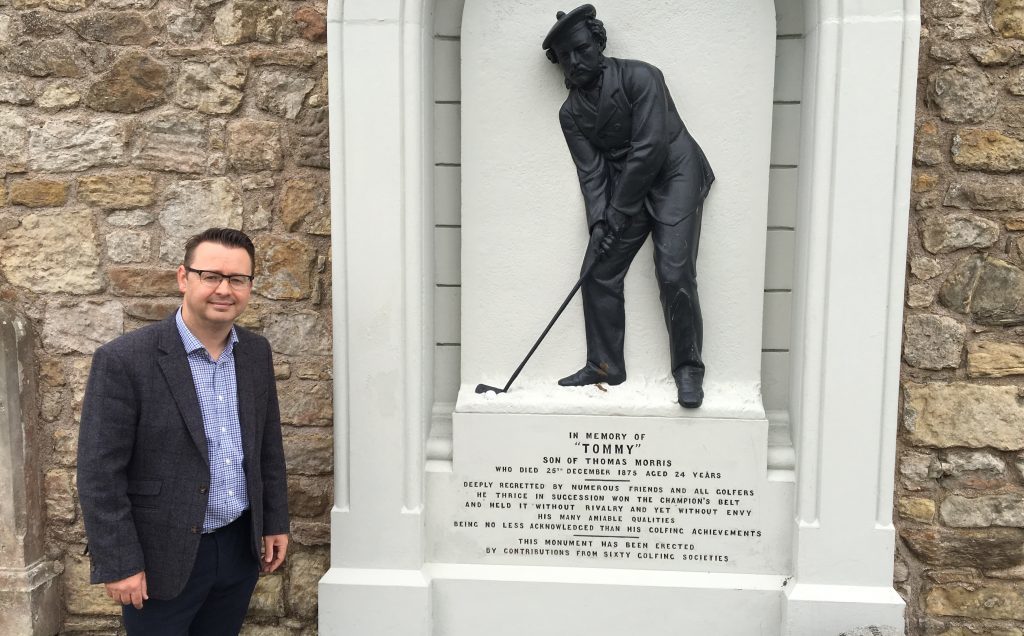 "Yet against all of this background, he won three Open Championships in a row which was just phenomenal."
History records that Anderson died in the poorhouse in Thornton.
But after speaking to a specialist in London, Roger concluded that the "Dickensian" image of destitution was not necessarily true in this case as the expert said some people would actually put themselves into a poorhouse for respite.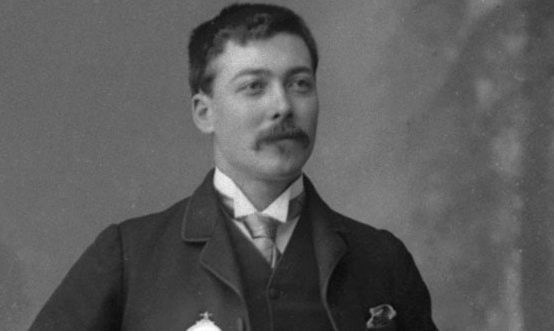 "The perception he had died a drunkard was based on one record of being drunk and incapable – but one mad night out shouldn't persecute a man – or we'd all be in trouble!" laughed Roger.
Roger wanted to give a "more balanced" account of Jamie's life. He likes to remember him as being the best in the world at golf, which he was.
As far as the stone goes, he's "chuffed" the creation is being made by local man Mark Ritchie who has a reputation for his artistry and creativity.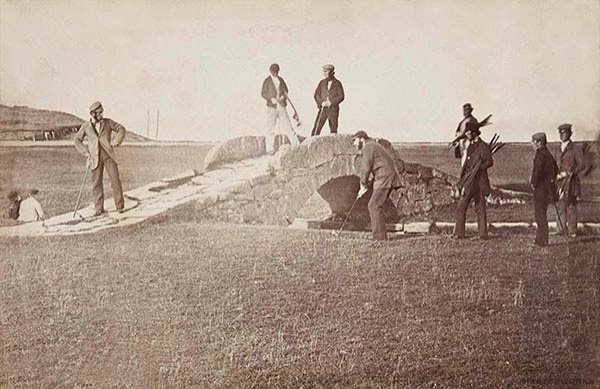 Roger added: "The stone we have got is exactly the same shape as the one Jamie chose for his infant son, so it'll look like father and son together.
"The stone is as close to Nydie stone (from a former local quarry) as we can get. It looks identical.
"Hopefully the stone itself will be sensitive to those around it. My hope is that it'll look like it was put down in 1905."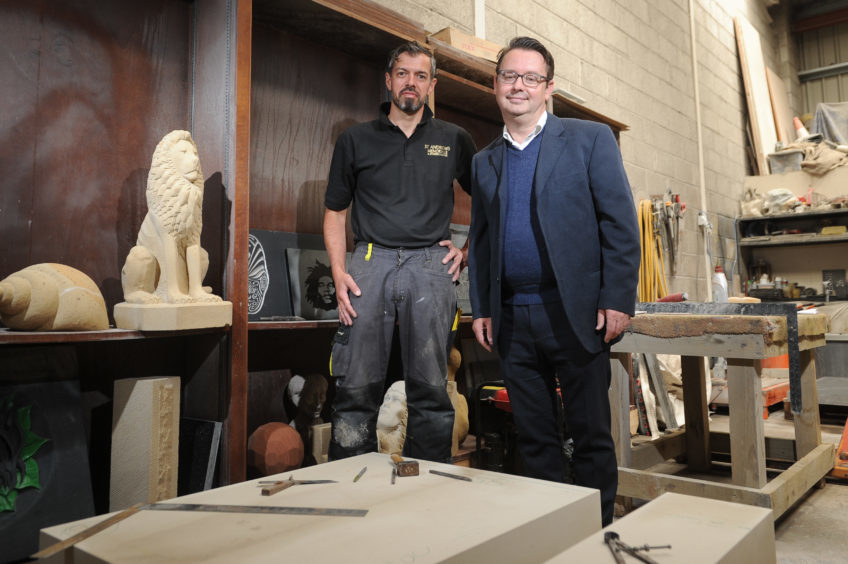 Relatives of Jamie Anderson, including his great great granddaughter based in Cellardyke, are due to attend the ceremony.