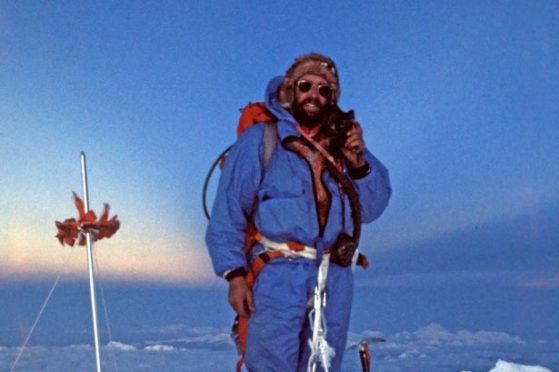 Everest mountaineer Doug Scott will launch this year's Junefest in Dalgety Bay.
The annual event is hosted by the Rotary Club of Inverkeithing and Dalgety Bay and raises funds for local charities and other worthy causes.
Taking place on June 22 and 23, the gathering will offer entertainment for all ages, including a visit from Animal Man's Mini Zoo and a performance from young singing group Ciss Inverkeithing.
Opening the event will be the legendary climber, who in completing the first ascent of the south-west face of Mount Everest in 1975 became the first Briton to reach the summit.
Rotary club president Brian Shaw said: "The highlight of this year's Junefest will be an appearance on Friday night from Doug Scott CBE, who will officially open the event, and then be on hand to speak to guests and share details of his experiences."
Scott and his climbing partner Dougal Haston became the first Britons to reach the summit of Everest on September 24 1975 — although speculation continues about the fate of George Mallory and Andrew "Sandy" Irvine, who were sighted close to the top in 1924 but did not survive to tell their tale.
Scott and Haston returned home national heroes and Scott went on to become one of Britain's greatest ever mountaineers, pioneering new climbs in the remotest corners of the globe.
In 1995 he founded Community Action Nepal, a UK-based charity which aims to help mountaineers support the mountain people of Nepal.
As part of Junefest a donation is being made to the Little Sherpa Foundation, based in Nepal, which works to transform the lives of poor and vulnerable children who lose their parents during the climbing season.
Around 60 sherpas die in avalanches and other accidents every year while helping tourists climb Everest.
Mr Shaw added: "Junefest is quickly establishing itself as one of the main social events of the year in the area and is a great opportunity for the community to come together and relax in a fantastic environment."
Tickets are going fast and can be obtained from www.jumblebee.co.uk/Junefest2018, priced £5. Children can attend free of charge on Saturday afternoon.