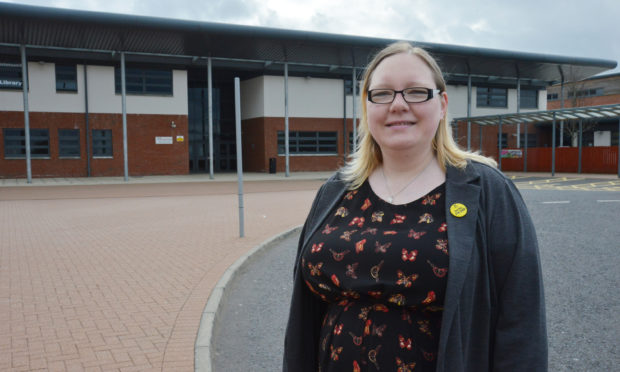 A funding bid for a new community hub in Dunfermline is to go ahead  despite initially being overlooked in favour of a similar project in Kirkcaldy.
Fife Council has confirmed it is to apply for £1.5 million for the new centre in the Abbeyview area after residents were shocked to discover councillors were instead pressing ahead with a funding bid for facilities in Kirkcaldy's Templehall area.
A public meeting was held in Abbeyview earlier this week where local people vented their frustration at the news and the local authority has now decided to submit applications for both.
Time is now of the essence, however, with just days remaining before the Scottish Government's funding deadline.
Councillor Fay Sinclair, who represents the Dunfermline South area, took up the issue with Fife Council's chief executive Steve Grimmond after it emerged the decision not to apply for matched funding was made without any consultation with elected members or the community.
She said: "The community of Abbeyview deserves facilities that are fit for purpose and fit for the future.
"I was appalled to hear that a decision had apparently been made to stall the progression of the new Abbeyview community hub so I'm delighted that after highlighting the case with the chief executive, this decision has now been reversed.
"There is a strong case to be made and I am hopeful that Fife Council can present a compelling business case to attract this essential additional funding."
Fife Council has allocated £1.5m in its capital plan for the project but that sum needs to be doubled with external funding to realise the vision for the new hub.
An application will now be made to the Regeneration Capital Grant Fund (RCGF) for Abbeyview community hub project, which would see a new integrated centre to replace the Tryst Centre, Abbeyview Community Centre, and the Local Office.
A previous application to the RCGF was unsuccessful, with the council invited to reapply this year following more extensive community consultation.
The application is now being reviewed and updated, with officers working on costings and designs which reflect the community responses.