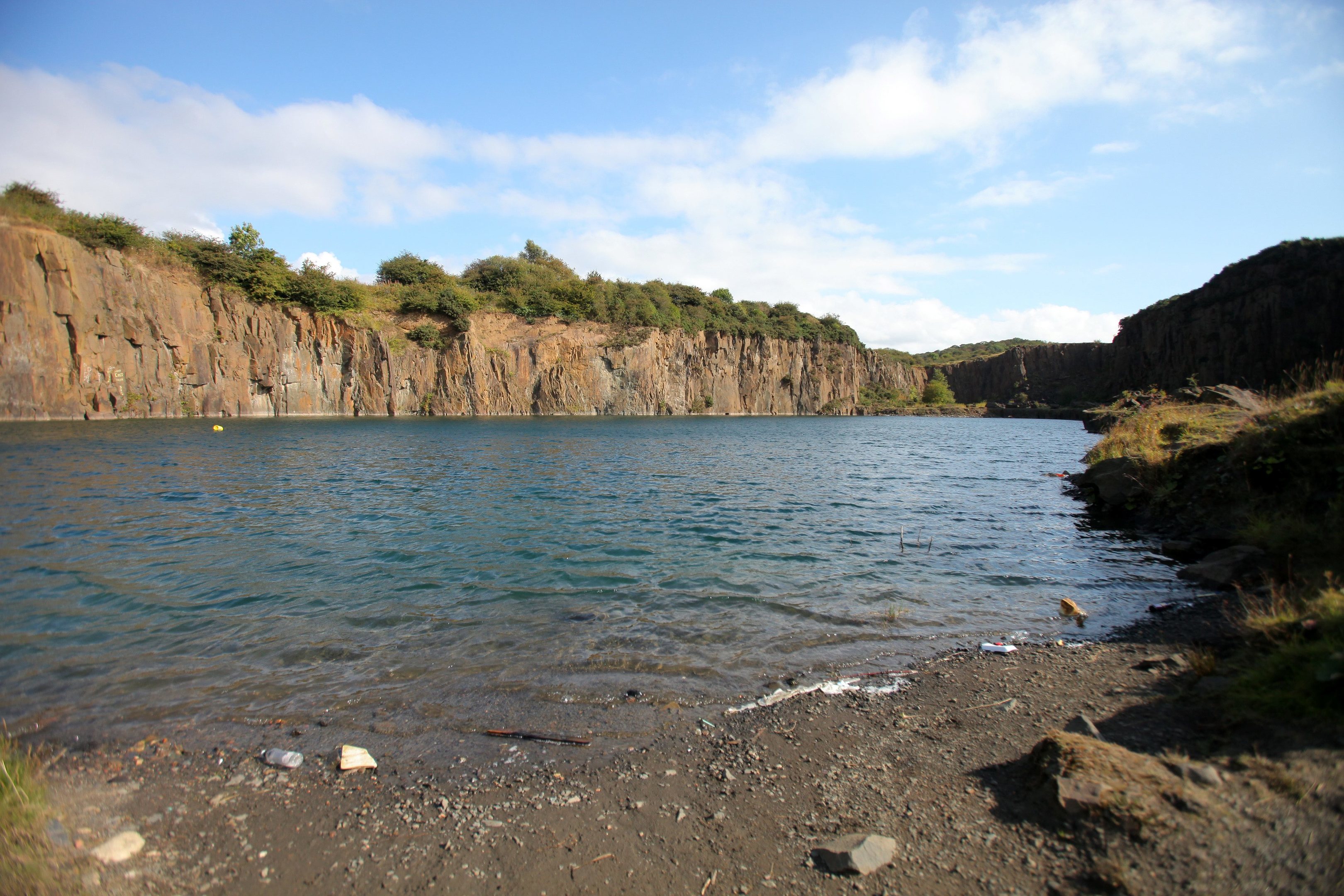 A Fife mum whose son died in a disused quarry has warned youngsters to stay safe around water during the recent spell of hot weather.
Gillian Barclay spoke out after groups of teenagers were seen swimming at Prestonhill Quarry in Inverkeithing last weekend.
The 55-year-old lost her son Cameron Lancaster in August 2014 after he jumped off a 70ft cliff into the water during an "ice bucket challenge" but failed to resurface.
The 18-year-old's body was pulled from the water five hours later after being located by the emergency services.
Mrs Barclay, who will be made an OBE by the Queen later this year, has campaigned tirelessly to raise awareness about water safety for youngsters.
She said youngsters should stay away from the place where Cameron died.
"The dangerous thing about the quarry is that the edges are really difficult to get in and out of, especially when the water level is lower with the heat," she said.
"That makes it even harder to get out so it's a really dangerous spot.  Not only that but the water inside is very cold and cold water shock can kill you.
"People also need to know that if you get into trouble at the quarry, it takes a long time for any rescue services to get to you.
"The emergency service for that quarry is the Scottish Fire and Rescue Service and they're in Glenrothes so it can take at least half an hour to get there which is a long time if you're in trouble and need help getting out.
"If you want to go and cool off, go to a lifeguarded beach. There are plenty of them in Fife."
Mrs Barclay, who works alongside the Fife Water Safety Scotland Project, regularly holds sessions at high schools across the county where pupils are warned about the dangers of open water.
A new strategy was launched by the group in January which hopes to cut the number of yearly accidental drownings in Scotland by 50%.
School teacher named as latest victim of notorious Fife quarry
The brave mum, who has not been able to return to Prestonhill Quarry, added: "It's very difficult for passerby to challenge this kind of behaviour because if they're in a group, you might just get shouted at.
"I would say to anybody who is walking past, don't be shy if you see children playing in there.
"Tell them not to take the risk, it's just not worth it."
Tragedy followed in the wake of Cameron's death when Kirkcaldy teenager John McKay, 18, also lost his life at the quarry in June 2015.
Just months later, in July 2017, Edinburgh teacher Kelda Henderson was pulled from the water after a diving accident.