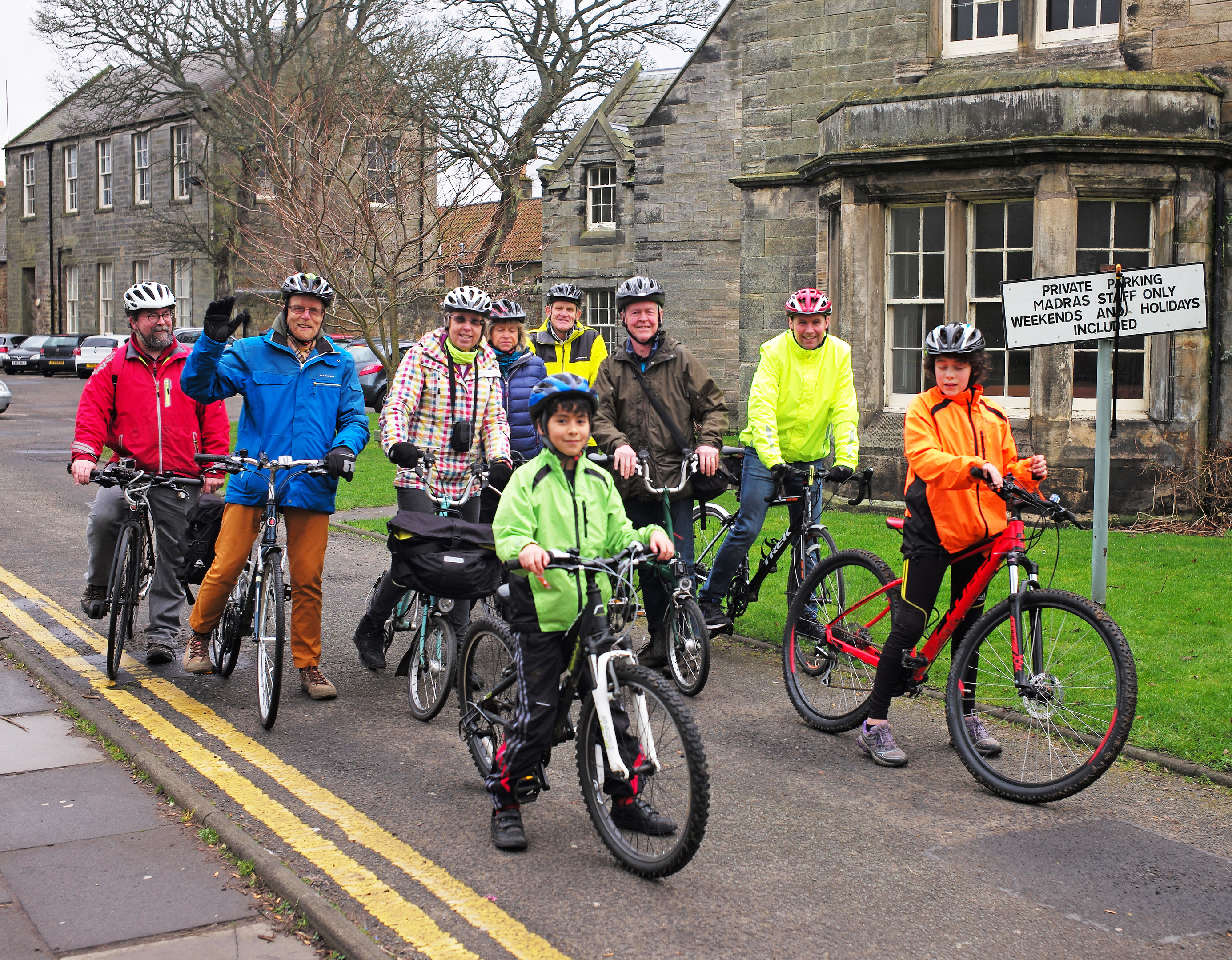 St Andrews' main shopping thoroughfare is to close for a day next month as the town joins in a global movement urging motorists to leave their cars at home.
Market Street will shut to through traffic from Bell Street to Union Street on September 22 to mark World Car Free Day, which aims to demonstrate the benefits to people of towns and cities where the streets are free of cars.
The event is being organised by St Andrews Space for Cycling (SASC) and the Transition University of St Andrews in partnership with Fife Council, and will also see a range of family friendly activities laid on.
Scottish cycling phenomenon Danny Macaskill's stunt bike team The Clan are also scheduled to appear.
SASC's chair Tony Waterston said the idea of celebrating World Car Free Day came about as a result of their wish to see St Andrews become the most cycle friendly town in Scotland.
"This is a taster of what life could be like when we live in a truly walkable city," he explained.
"Research shows that car free streets not only improve air quality and increases exercise, but can bring more shoppers into the town/city for longer, so the local economy benefits.
"This is the experience of many other cities and towns in the UK and Europe."
Events will be arranged on the street such as children's bike lessons, and 'pop up parks' will be set up to allow shoppers to relax, children to play and visitors to just enjoy the ambience.
Businesses will be encouraged to make use of the extra space in front of their shops to promote their products.
There will also be a led cycle ride from 2 to 4pm starting and finishing at the fountain, along virtually traffic free routes and taking in the epic sea views of St Andrews.
St Andrews University rector Srdja Popovic welcomed the initiative, which has been supported by all of the area's councillors, MP Stephen Gethins, and MSPs Willie Rennie and Mark Ruskell.
"Our collective efforts to make St Andrews more cyclist-friendly will help strengthen our environment and our community," he added.
"When we come together to fight for something we believe in, we have the power to change our town and our world."