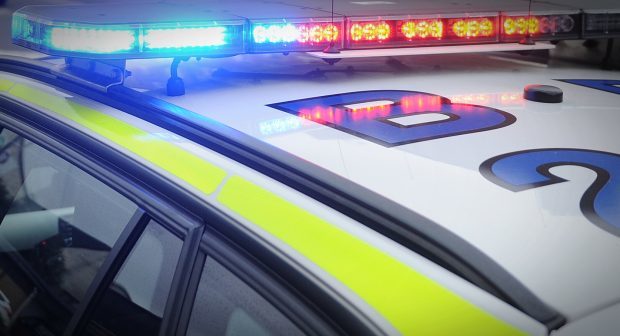 Police patrols may be stepped up in a Fife village this weekend to stamp out the potential for any repeat of significant disorder witnessed on Friday night.
Scores of teenagers descended on Wallsgreen Park in Cardenden in what appeared to be a gathering organised via social media, with people coming from as far afield as Kirkcaldy and Kinross to join in.
The festivities turned sour however as scuffles broke out among the group, some of whom had arrived armed with baseball bats and other weapons.
A 13-year-old boy was subsequently charged, although it is understood a number of other youths were spoken to by police about their actions.
One local youngster, who did not wish to be named, told The Courier he was "petrified" as the anti-social behaviour threatened to spiral out of control, adding he was forced to hide in bushes as he feared for his safety.
Locals hope the flashpoint – believed to have been fuelled by alcohol – was a one-off, and it is understood extra resources will be put in place by police to ensure that is the case.
Dave Roy, chair of Cardenden Community Council, condemned those behind Friday's antics, but stressed that such incidents were rare in the village.
He said: "Obviously as a community council we are very concerned about these things taking place in our village.
"We take great delight and pride in the fact that our village is as safe as possible, and it's sad to see people coming into the village to look for trouble.
"The villagers are not happy with it at all but the local Police Officers from P Division dealt with things really well.
"We're working closely with the Community Development Forum and the Cardenden Environmental Group to try and make the place look better and improve the area, so we don't want this sort of thing to happen here."
Local councillor Rosemary Liewald added that rumours circulating locally of police requiring riot gear were categorically not true, and praised officers for dealing with Friday's incident "very efficiently".
She added: "The community of Cardenden has worked really well over the past few months with our young people, community staff and our local police to know how to engage with each other and great progress has been made."
Police received initial reports of a large number of teenagers walking to Wallsgreen Park shortly after 5pm, with further calls made as the evening wore on.
A Police Scotland spokesperson added: "Police in Fife have charged a 13-year-old boy in connection with the possession of an offensive weapon, after officers were called to the Station Road area of Cardenden at around 7.35pm on Friday August 3.
"A report will be submitted to the Children's Reporter."