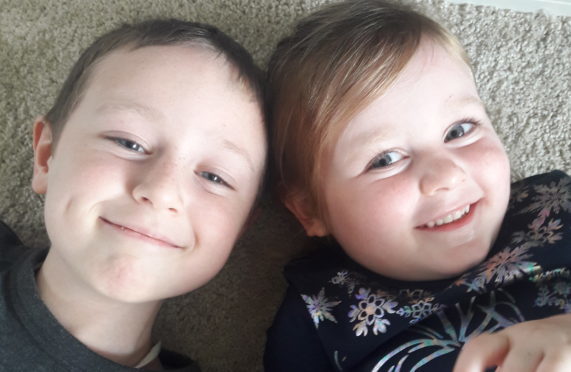 A three-year-old Fife girl is preparing to give her big brother the gift of life.
Charlotte Gartshore has been found to be an exact match for Michael, 8, who is in desperate need of a stem cell transplant to treat the potentially life-threatening condition aplastic anaemia.
The amazing discovery follows an appeal by the Rosyth youngsters' frantic family, which resulted in dozens of generous strangers coming forward for tests to see if they were eligible to donate cells.
While other potential donors have been identified, Charlotte is an exact match and could be Michael's saviour.
Mum Tracy, who has been documenting Michael's illness through the Facebook page Wee Michael's Journey, said she had mixed feelings about the results.
"We're glad for Michael but terrified for Charlotte," she said.
"It's amazing that she can be used as a donor but there will be extra risks attached to it, which means they could both get ill.
"She's only three and it's scary being told you have to put an additional child at risk to save the first one."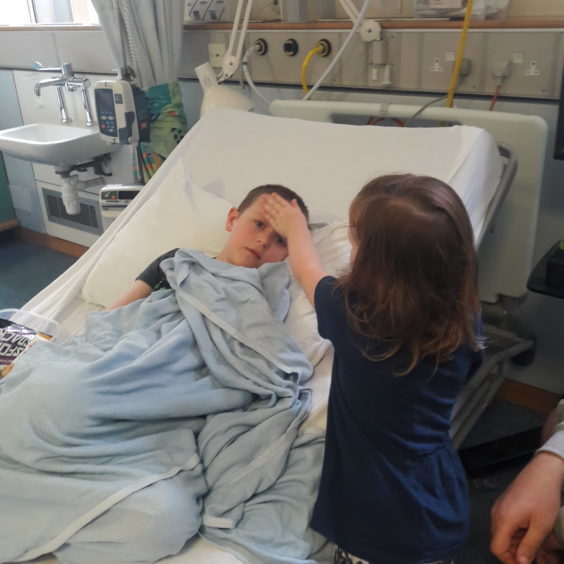 Aplastic anaemia is a blood disease where all three blood cell types are deficient.
It can cause uncontrollable bleeding and increase the risk of infection.
Michael has just recovered from shingles where he had to be isolated in hospital and, until recently, was undergoing two blood transfusions a week.
Further tests on the other potential donors will be carried out and it is possible one of them will prove eligible to donate.
Michael may also recover enough so that a transplant is not required.
If neither proves viable, Charlotte will go through the painful procedure to extract stem cells from her pelvic bone followed by several days in hospital.
"It's a no brainer," said Tracy.
"It saves Michael's life but it's also horrible for Charlotte as she's to go through her own journey now.
"As a lot of stem cells will be wiped from her body it will take about 28 days for her to regenerate them, putting her at risk of illness.
"If Michael can recover without a transplant then that's the best outcome but sadly this might not pan out."
Tracy and husband Michael senior, who also have two older children, have had to take time off work to support Michael during his illness and said money was becoming tight.
They have launched a fundraising page which can be found at www.gofundme.com/wee-michaels-journey