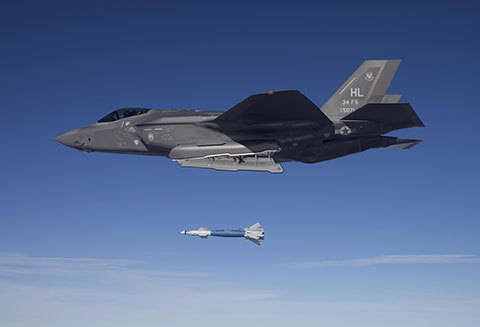 The Scottish Government has been accused of having "blood on their hands" after weapons partially made by a Fife firm were linked to a Saudi missile strike which killed 40 Yemeni children.
Munitions experts say that remnants of a Paveway guidance kit, part-made by Raytheon in Glenrothes, was used in the strike on a school bus in the northern province of Sadah which left 51 people dead – including 40 youngsters – and 79 people wounded earlier this month.
Now there have been calls for ministers to rethink their relationship with arms manufacturers following reports that Raytheon has received £185,625 of public cash from Scottish Enterprise over the past five years.
Former Business Minister Paul Wheelhouse has also come in for criticism after the MSP arranged a private meeting at the Glenrothes facility back in January and specifically requested "no comms (communications) activity" around the visit.
In the wake of the reports, Scottish Labour leader Richard Leonard said it was "deeply disturbing" an SNP minister met with an arms manufacturer and ordered civil servants not to take any photos or publicise the visit.
"It's yet another case of the SNP saying one thing in opposition at Westminster but doing the opposite at Holyrood," he said.
Ross Greer MSP, external affairs spokesman for the Scottish Greens, added: "The hypocrisy is just stomach churning, when an SNP government hand public cash to arms manufacturers whose weapons systems are then used to commit war crimes against children in Yemen before giving more public cash to the Yemen Crisis Appeal.
"No donation to charity will wash the blood of their hands and no attempts to keep meetings private or stall Freedom of Information requests will stop the truth from coming out.
"It's not hard to think of hundreds of better ways to use public money than handouts to an industry built on death and destruction across the world."
The row comes just days after campaigners laid a wreath at Raytheon's site in Glenrothes in a symbolic tribute to the children they say have been killed by bombs in Yemen made by the firm.
The Raytheon guidance kit found at the scene of the August 9 air strike was for a 500lb-class MK 82 general-purpose bomb, and the US and UK say they support a full investigation being carried out by the Saudi-led coalition into the incident.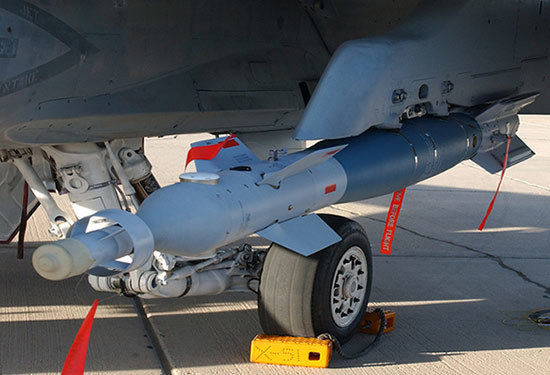 The Scottish Government said it does not fund the manufacture of munitions and insisted cash given to Raytheon was to help the firm branch out into areas.
"The support provided is focused on helping firms to diversify and develop non-military applications for their technology and ensure Scotland continues to benefit from the thousands of jobs in the defence, aerospace and shipbuilding sectors," it said.
"We are very clear that we expect the UK Government to properly police the export of arms and investigate whenever concerns are raised."
It also stressed that while some ministerial meetings are classed as "non-media", ministers' diaries are a "matter of public record".