This year's Outwith Festival has been given the seal of approval by a Hollywood star.
Actor Michael Sheen, best known for his portrayal of David Frost in the blockbuster Frost/Nixon, and for numerous celluloid portrayals of Tony Blair, has created a video for the Dunfermline Filmhouse segment of the Dunfermline cultural fest.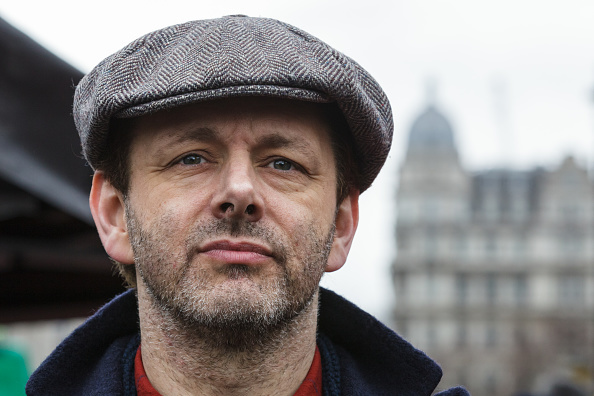 The acclaimed Welsh actor welcomes the public to the filmhouse and talks about his connections with Dunfermline.
Earlier this year he launched the End High Cost Credit Alliance, seeking fairness for lenders and fairness for the people they serve to try to end exploitative high cost products and get a fair deal for people who need it most.
The trust is based in industrialist and philanthropist, Andrew Carnegie's hometown of Dunfermline.
Mr Sheen said: "One of the most important partner organisations with whom I work on that is the Carnegie UK Trust.
"They have been doing amazing work around this issue to end high cost credit locally, across Scotland and the UK. I am very proud to be associated with them.
The actor said he was also very proud to be able to welcome audiences to the Outwith Festival.
"After last year it has got better and bigger.
"The film festival has some fantastic films, classics like The Red Shoes and modern classics like Lady Macbeth. Great films, amazing people to come and talk about them as well.
The second Outwith Festival has doubled in size from its inaugural event in 2017.
From September 5 to 9, there will be more than 120 performances in 23 town centre venues across Dunfermline.
The cultural extravaganza is organised by Dunfermline Delivers with Fire Station Creative, Avocado Sweet and Write Rammy publishing.
The festival is funded primarily by Dunfermline Delivers, with additional funding from Fife Council and the Carnegie Dunfermline Trust.
Chris Foote, events manager with Dunfermline Delivers said Outwith was an ambitious platform to showcase Dunfermline's growing cultural profile.
"The festival has doubled in size since last year, thanks to the huge effort from the festival team, many of whom are volunteers."
For the first time the Dunfermline Filmhouse is popping up with an arthouse cinema vibe, with four days of films and filmmakers.