An investigation has been launched after shocking footage showed rats scurrying in broad daylight at a petrol station in Cowdenbeath.
Environmental health officials in Fife are probing the sighting in the High Street after video taken by Kelty man Adrian Mcdonald highlighted an apparent infestation of rodents beside the Gulf Petrol Station.
Several rats can be seen crawling over bins and containers in the footage, which has been viewed on social media more than 35,000 times, and residents have taken to Facebook to express their concerns.
Local Conservative councillor Darren Watt described the video as "extremely concerning" and hopes some sort of action will be done to curb the problem as soon as possible.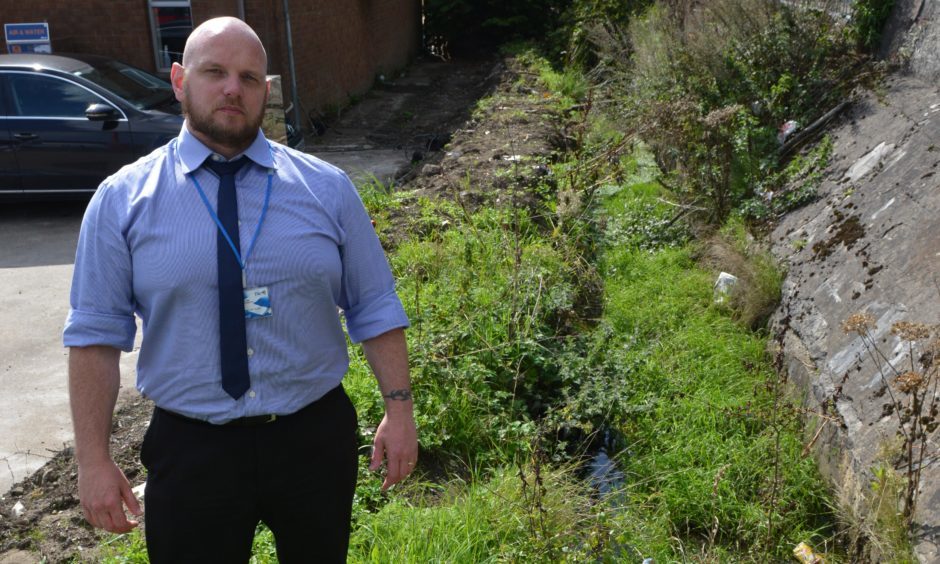 "The rats are obviously coming from the burn adjacent. However, the fact they are coming inland so nonchalantly is a real cause for concern," he said.
"I don't believe this is an isolated incident and I don't believe there will be a simple solution.
"I understand Fife Council are working alongside private contractors and the owners of the petrol station in an attempt to eradicate the problem. However, I will be pressing for longer-term solutions.
"Cowdenbeath is on the up with so many positive projects to look forward to.
"The last thing we need is rats causing stress and anxiety to residents and businesses as well as causing untold structural damage.
"In the meantime, I would advise residents to dispose of their litter and food waste responsibly and, where possible, avoid that area as rats can carry a number of nasty diseases which can spread to humans."
The petrol station owners are aware of the problem and are trying to rid the area of the unwanted vermin, although locals have suggested the rodents are being attracted by rubbish thrown into the nearby burn by school children.
Dawn Jamieson, safer communities manager at Fife Council, said: "The business has contracted a private pest control company to treat their premises and our pest control and environmental health officer were on site to gauge the extent of the problem."