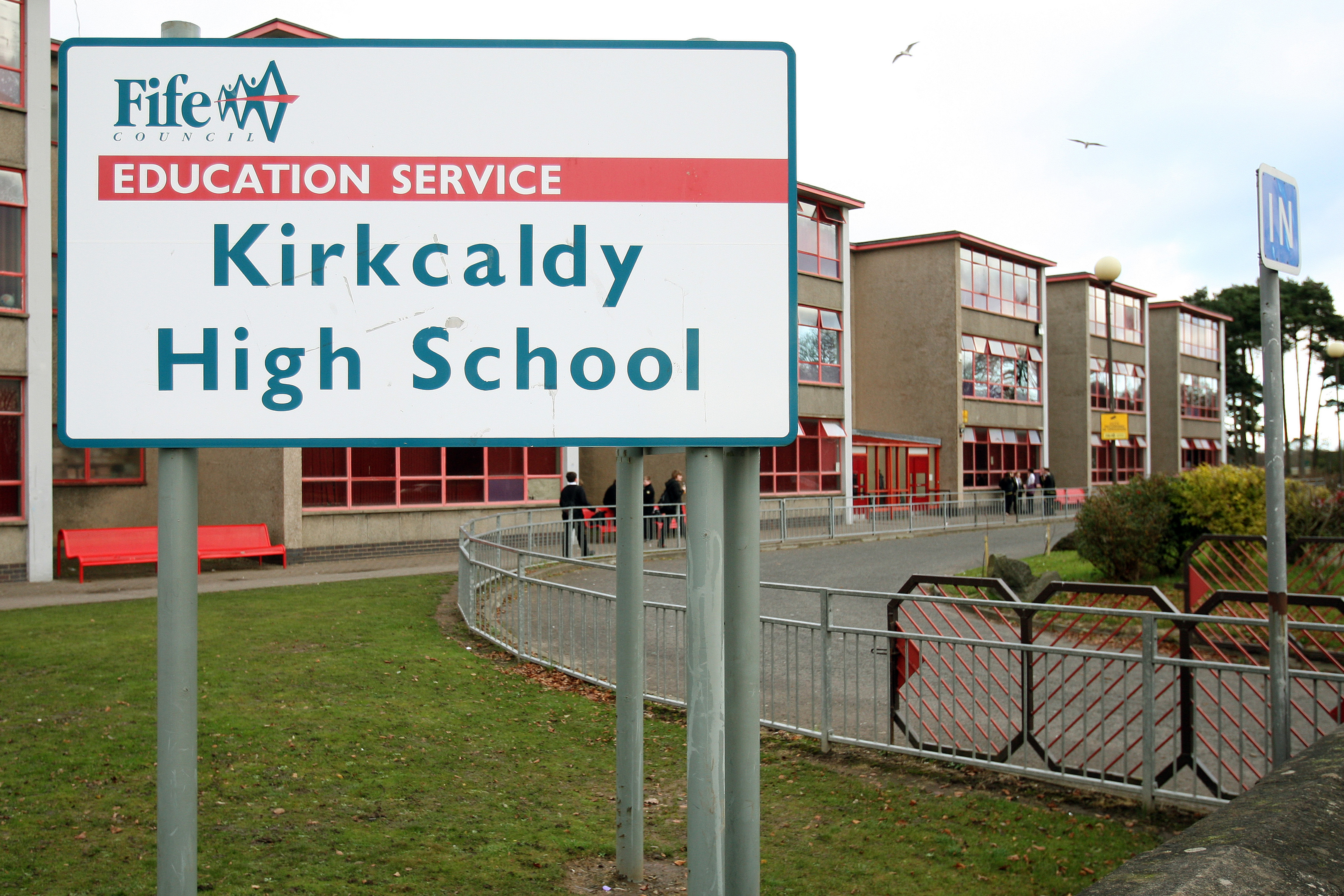 Repairs are being carried out at two Fife schools built by the same firm involved in the Edinburgh schools scandal – although Fife Council says it is purely a "coincidence".
The Courier has learned that work is being done at Kirkcaldy High and Lochgelly High School, both of which were built by Miller Construction more than two decades ago.
The two buildings are not PPP schools and are of different construction to those thrown into sharp focus this week, but the need for remedial works at both locations was identified during previous inspections.
Alan Paul, property services senior manager, said: "Fife Council carries out regular repair and maintenance and structural inspections on all its buildings.
"During a regular inspection at Kirkcaldy High School in 2014 we identified a need for some repairs which were addressed as part of a much wider programme of refurbishment.
"Those repairs were not the same as those being investigated in Edinburgh.
"Lochgelly High School was built to a similar construction and, as a precaution, remedial works will be undertaken over the summer 2016.
"Again this work will be done as part of a programme of repair and maintenance, however the survey highlighted the need for repairs to some ceilings, doors, toilets, walls etc."
He continued: "The scope of the repair work is still being finalised but will address this range of repairs.
"It's a coincidence that we're carrying out work to these buildings – which were built by Miller Construction many years ago – at the same time as the difficulties currently experienced in Edinburgh.
"The buildings are not PPP schools and are of different construction."
Mr Paul added that contractors will work with the schools to minimise any disturbance caused as the improvement work is carried out.
"We don't have concerns for the health and safety of users of these buildings," he said.